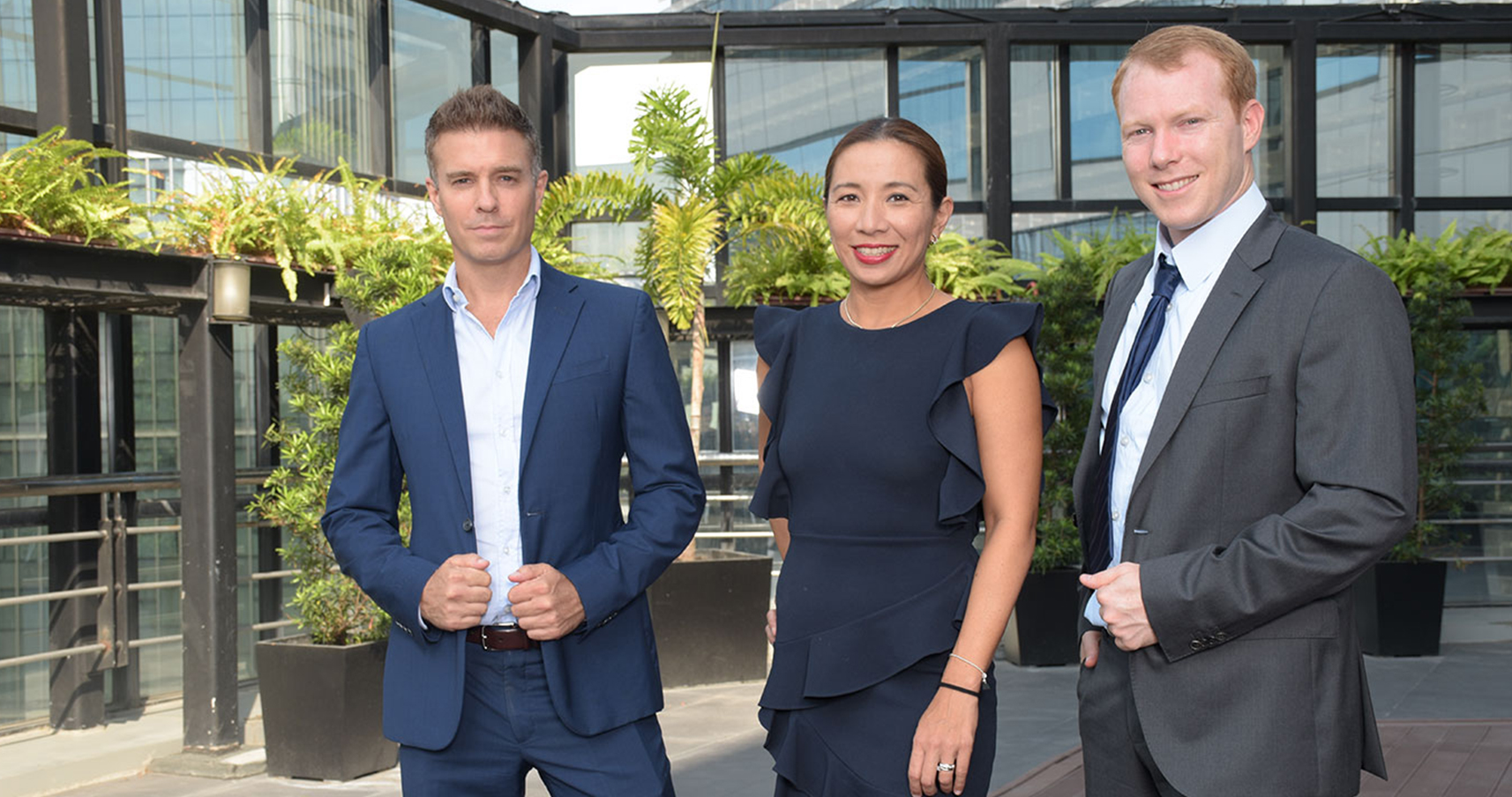 KMC Quality Policy
KMC is the preferred provider of professional real estate services in the Philippines. With 10 years of expertise and over 150 employees, the company is committed to delivering unique and localized services in Tenant Representation, Landlord Representation, Investor Services, Asset Management, Project and Construction Management, and Research and Consultancy.
To deliver service that is of beyond the standard and expectations, each department under the organization shall:
Be a full-service real estate solutions provider by offering specialized services for its clients;
Deliver unique, localized services and market expertise through its professional team;
Position itself as a long-term industry partner that provides tailor-fit solutions for any business;
Establish itself as one of the country's thought-leaders and reliable sources for the commercial real estate market information in the Philippines;
Invest in the growth and development of its people by providing continuous learning through various trainings and programs
Hence, these core values are observed in every transaction closed and task completed:
KMC employees offer services that are above and beyond what is expected of them. This is exemplified by their initiative in anticipating and preventing potential risks and communicating it thoroughly with its clients. They practice forward thinking in providing contingency plans when the need arises.
To practice independence and accountability, KMC cultivates a working environment where employees take ownership in the work that they do.
Keep on Learning  KMC acknowledges the room for improvement of its employees, hence, the leadership team provide continuous opportunity for learning, training and development.
Mistakes are Opportunities
KMC acknowledges the room for error of its employees, hence, they are opportunity for learning and improvement.
Never Give Up but Be Reasonable
KMC employees pour everything in what they do from committing to a task, conflict resolution, offering improvements, to its completion.
True to its commitment to excellence, KMC employees go above the standard and beyond the expectations of its clients and the company itself.
In line with having a proactive mentality, KMC employees are trained to be solution oriented.
Positivity and Passion is Everything
More than the skills the culture, passion and work ethics set KMC employees differently from the competitors.
The KMC Vision Mission
To be the preferred and most trusted provider of full-service real estate needs in the Philippines, defined by our quality end-to-end services that are above standards and beyond expectations
To achieve this vision, KMC is committed to delivering unique localized services and global market expertise through:
Providing a strategic and consultative approach in company-wide operations;
Continuously honing the best talent in the corporate real estate industry;
And being the trailblazers of the industry by integrating the latest technology with our services.