Building Engineer
Location:
BGC, Taguig

,

NCR
Department:
Asset Management
Industry:
Property / Real Estate
Work Schedule:
Normal Shift (M-S
Hours:
Full-time
,
9 hours per day
Hiring Organization:
KMC Savills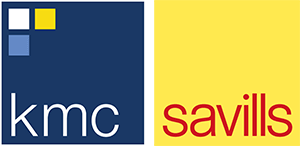 About the Company:
Founded in 2009 by Gregory Kittelson, Michael McCullough and Amanda Rufino-Carpo, KMC Savills is an award winning real estate services firm headquartered in Bonifacio Global City with over 200 employees involved directly in transactions for office, investments, retail, industrial, hotel locators, and residential properties. With services ranging from tenant representation, landlord representation, investments to property management and facilities management, KMC Savills is a full service real estate firm which is widely recognized as the Best in Class Real Estate Agency in the Philippines.
KMC Savills is an affiliate of Savills, a leading global real estate service provider listed on the London Stock Exchange (SVS:LSE). This provides KMC Savills and its clients access to a global network of over 700 offices and 30,000 real estate experts throughout the Americas, Europe, Asia Pacific, Africa, and the Middle East.
Responsibilities:
Participate during the testing and commissioning of the property's machinery and equipment; ensure that all equipment and utilities undergo proper testing and commissioning prior to turn over.
Coordinate with the project construction proponent regarding the property requirements for the general operations of all technical aspect of the property; ensure that the construction group submits all requirements for turnover.
Familiarize himself with all the technical aspects of the building such as equipment, facilities, interior and exterior works, etc.
Provide technical input during the preparation of the Construction and Design Guidelines for the tenant fit-out.
Evaluate tenant construction plans and endorse approval by the assigned authorized personnel of the association or Megaworld Corporation; ensure that all plans are evaluated and released on schedule.
Make sure that if there is a required Government Permit prior to any renovation activity, it should be implemented as required.
Conduct regular inspection of tenant fit-out and monitor compliance to Construction and Design Guidelines as well as on the approved plans.
Study all equipment manuals, prepare and implement preventive maintenance programs for all equipment.
Prepare monitoring and preventive maintenance forms for all equipment and machine rooms.
Orient contractual personnel on the specifications of all equipment and maintenance programs.
Implement and monitor compliance of contractual personnel and contractors of the maintenance programs.
Ensure that all building equipment are always operational.
Ensure that all machineries' permit to operate are renewed on time.
Ensure that all critical machineries and equipment are covered by a maintenance contract
Ensure that replaceable equipment / utilities / machineries parts are available prior to expected date of replacement.
Ensure that there is enough stock of frequently used materials for operations.
Prepare and implement fire safety standards and procedures for the property
Coordinate fire safety plan with security, technical maintenance, housekeeping and other contractual personnel.
Prepare preventive maintenance programs for all fire protection and fire alarm equipment and devices.
Inspect, test and monitor all fire protection equipment.
Ensure that fire hazards in the building are eliminated.
Assist the PM/PA prepare Energy Management Programs and guidelines for the property.
Assist the PM/PA formulate and Implement the Energy Management Plan for coordination with the building tenants' representatives as well as the contractual technical personnel.
Monitor compliance to the Energy Management Guidelines and summarize cost savings for presentation to the Board.
Assist PM/PA prepare a Solid Waste Management Program and guidelines for the Property.
Implement and monitor compliance to the Solid Waste Management Program in coordination with the tenant representatives.
Educational requirements:
Registered Mechanical/Electrical Engineer. Professional License(Passed Board/Professional Licence Exam).
Experience requirements:
With at least 1 year of working experience in Property/Real Estate.
Desired Skills:
Strong communication skills.
The ability to work well both as part of a team and on your own.
Excellent analytical and problem-solving skills.
Qualifications:
Must be technically competent in various machines, equipment, and machines found in residential or commercial properties.
Benefits:
KMC Savills provides top-tier employee compensation benefits and a relaxed, team-oriented work environment, including:
Medical
Dental
Loan
Sports
Leave Credits