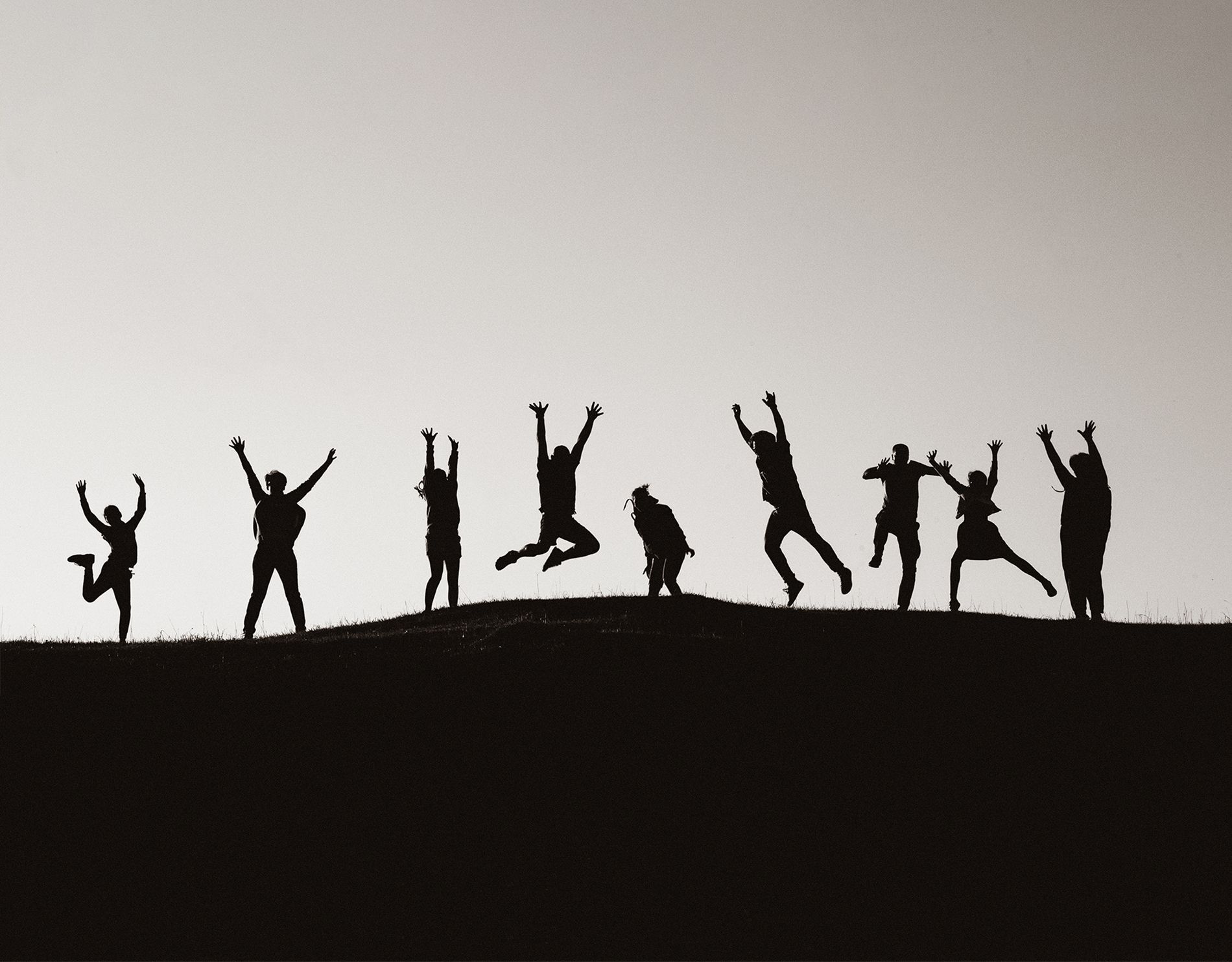 Celebrating A Legendary Decade Made by Great People
KMC turns 10 with a renewed commitment to reach even greater heights. Its leaders and people now take the spotlight as the company continues to be a compelling and innovative force in the real estate industry.
Over the years, KMC has established its strong legacy of cultivating unique talent and building iconic real estate leaders, not only in the Philippines, but globally. This celebration pays tribute to the people whose hard work and grit became the foundation of the company's humble beginnings and unparalleled success.
Do you have
what it takes to be
part of the KMC squad?
Game Changers. Loyalty. Positive Attitudes.
These are the top qualities that makes a KMC professional a part of the elite squad. In celebration of the 10th year anniversary, the firm is on the search for deserving individuals who have tirelessly worked and contributed to the exemplary growth of KMC over the years.
Each department will have a pool of nominees to choose from as handpicked by the KMC Management Committee. All members of the KMC community will then vote to decide the champion of each department.
Meet the
KMC squad
The faces of success are now revealed. Get to know the members of the KMC community who truly made legendary possible for the leading brokerage and consultancy firm in the Philippines.
CLELE
Her first stop is always the pantry – the place where you go to take a break, have a scrumptious meal or laugh with friends.
Much like the persona who tends to the space on a daily basis, Ate Clele is the personification of comfort. A silent necessity that one seeks but fails to recognize amidst the hustle and bustle of their lives. It was only when you look back that you realize that she has always been the smiling face that greets you when you get your morning coffee, and the warm laughter you hear whenever you decide to finally sit still and eat in the middle of a workday.
"Pag nanay kasi iba eh"
She chuckles at the emphasis to lighten the moment much like any mother would after you bring up a serious topic like having two homes to manage. She accentuates a strong sense of "malasakit" that blurs the lines between work and family. She cares for the KMC employees much like her own children—dutifully and fondly.
Without fanfare, it is the kind of love that only the virtuous willingly gives and an act of service that echoes even through the loudest part of the office.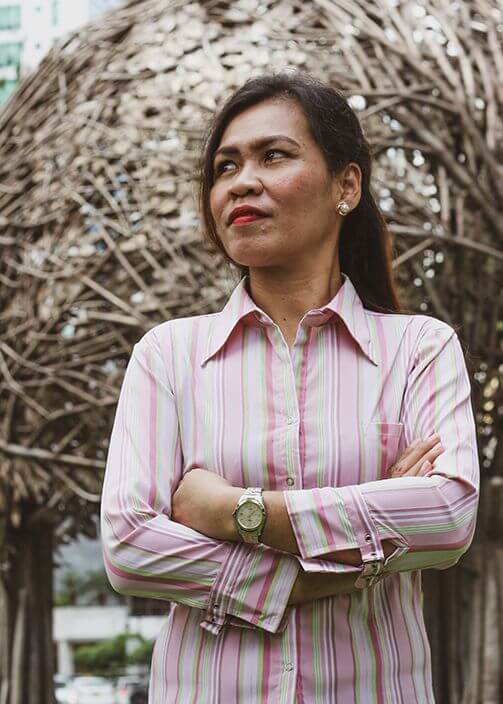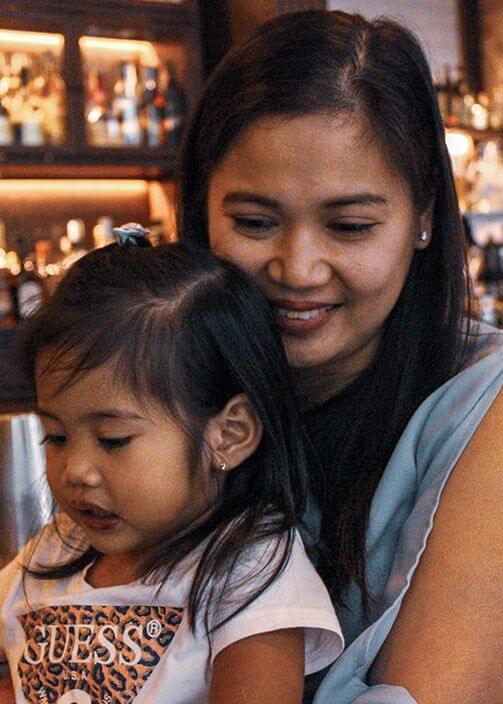 ANGELICA
There is a duality in strength. It's not always power but a show of tenderness.
Angelica displays hers through the challenging roles she plays at home and at work. There is no clear divide in being a solo parent and a reliable admin officer because the goal is almost the same: to always have everything in place.
For nearly three years, she is mom and dad to her daughter Pia, tasked to discipline, nurture, and to find the balance in between. Raised by strong women herself, she aims to be the kind of parent who is respected and loved at the same time.
Similarly, for almost a decade, she has found her place in a company which she now considers home. More than changes, Angelica watched the company grow. "It's hard to find a corporation who knows you by name. No matter how the company grows, they know how to value and appreciate their people, especially those who have been with them from the start."
Like the child who she watched blossom, Angelica's service has molded every surface of KMC with great dedication. She proves that there is no complex secret to growth: just an exchange of faith and love.
ROSE ANN
The unfamiliarity may be daunting for a driver, but fate favors the brave.
Rose Ann's drive towards KMC was fast, which is unusual even for the business districts she studies. She evolved as the face of persistence as she drives to work every day for the last 4 years— that's at least 5,840 hours of her life she dedicates to her personal musings & work preparations.
"If nakita niyo ako na naka-full makeup, that means traffic talaga," she said candidly while keeping her eyes on the road.
The roads she passes by may change but her insistence to show up is truly an inspiration to all. She always arrives and delivers with a Sunday morning smile despite having to repeatedly face and drive through the unfamiliar, sometimes unguided, and the slightly bumpy journey she calls work.
However, the secret to her successful journey is clear: adaptability. There is no one clear formula and the rules may sometimes be broken but it is the bond that always remains intact.
"Ann's car is Research's car" seems to be the rightful depiction because it's only through her capable hands that people see her team arrive in the same destination together.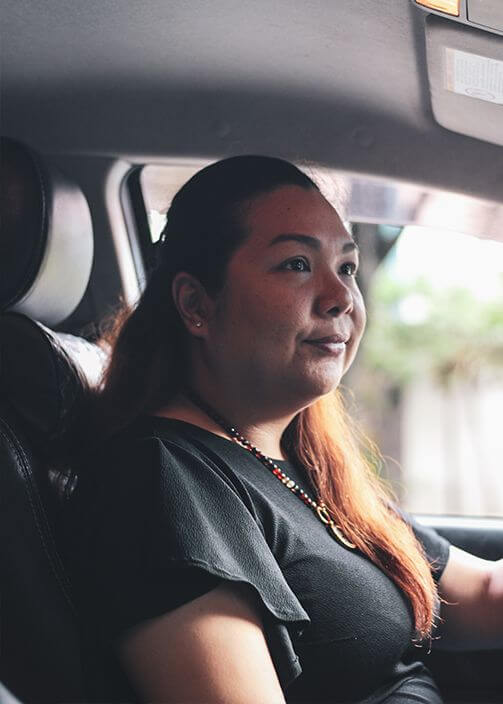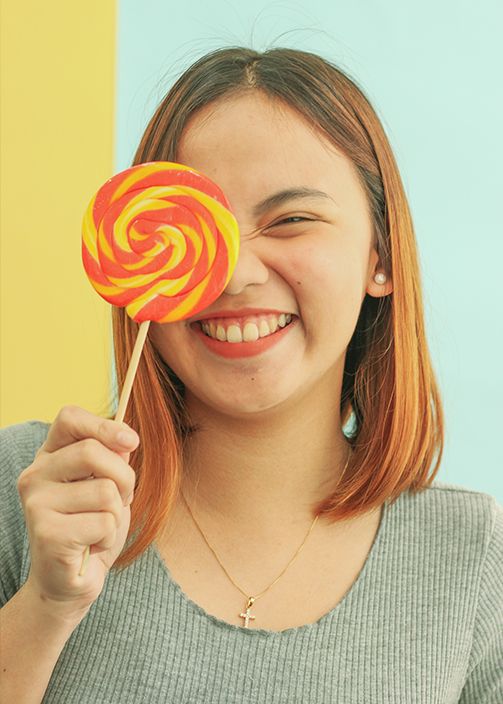 NICOLE
Tiny pieces of breadcrumbs led her to a sweet future.
Nicole's house of treats ended up being the corporate world where she found herself planted. In her mind, she plans to bloom with what's coming. After all, she has everything to gain, and nothing to lose like most people her age.
Similar to a sugar rush, Nicole easily found her footing in KMC, from what first started as a 200-hour internship that eventually evolved to a 2-year stay. There is no greater confection than the sense of belongingness received by a young but brave heart like hers.
"My first day as an intern was very memorable for me," she shares about her beginning, "Nagpapicture pa ako while working, who knew two years later, I'd still be here."
But what made her stay?
Giggling, she confirms that it's as magical as she imagined. She says "Super saya kasi talaga. Masaya ako sa ginagawa ko at masaya yung mga kasama."
In her journey, she has stumbled upon many surprise centers, encountered some jawbreakers on the road, and discovered new enticing layers to enjoy about herself. The cherry on top is that in KMC, she found a candy mix of lessons and met people that may change her life forever.
ANNIE
Annie describes her own chocolate factory as surreal and magical. Fascinated by the idea of a place that has everything in store, she imagined touring inside it, walking along aisles of goodies and opening doors that lead you places.
"Nung bata ako, di namin maafford pumunta sa mga grocery, lagi lang kami sa sari-sari stores namimili," she shared. "Sabi ko sa sarili ko, makakabili din ako ng mga bagay na di namin afford."
Her journey towards it wasn't a smooth sail on the chocolate river. To her, it was almost a lifelong scavenger hunt for clues hidden in secret places. During her travel, she encountered many hiccups and met many Oompa Loompas that made her question her worth.
She knew that good things are given to those who are with pure intentions. With hard work, all wishes can become reality. With a dash of faith, a long thread of patience, and a whole lot of fighting spirit, she finally found her golden ticket.
"Nung nagkaroon ako ng membership card, feeling ko natupad yung childhood dream ko," Annie said with glimmering eyes. "Pag nandun ako, sobrang saya ko."
Unlike the others, Annie never grew impatient and not in one second she gave up. She believes that the universe gives you what you're ready for, and to her, this is what she's been preparing for all her life.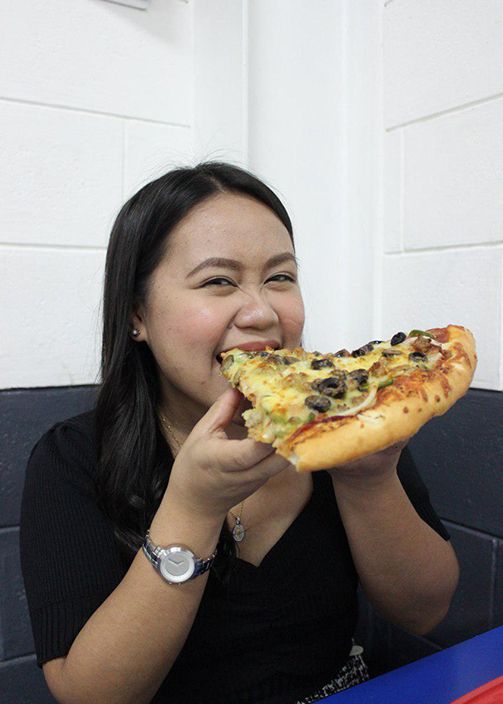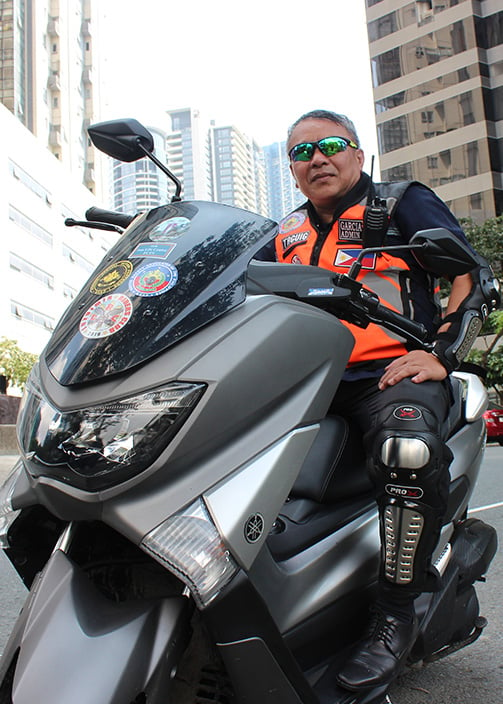 JHUN
This was his longest journey yet and it was not even on a motorcycle. Jhun has driven several KMC employees to their respective destinations for the last 7 years, whether it be for a quick errand or business meeting. He did not seem to realize the length of the service he dedicated, much less equate it to what he believes is his longest trip: the 12 hours he spent on a motorcycle to get to Baler.
His eyes sparkled when asked about his liking for motorcycles. "Mas mabilis ka makakadating sa gusto mo puntahan," Jhun said in a candid tone. He seemed to love the thrill of the speed and reaching an endpoint without much hindrance. Never mind that the motorcycle was still muddy, he sees it as a remembrance of the meaningful time he spent on the road with friends.
But despite his love for speed and craving for the rush, Jhun believes that everything must take its proper course—no matter how long or bumpy it may be. Indeed, it is the hardships that make victories sweeter and it is the roadblocks that make a drive more exciting. There are no shortcuts in life or in anything for that matter. All you can do is make every ride worthwhile.
VIRGINIA
It would be too easy to describe Virge's life through numbers: her career is run by facts and figures and its success is defined by a quota.
But like a Christmas surprise, one would be delighted to know that she is one of those who giddily waits for the holidays to begin, and for her, it is marked by red cups.
"Kahit nung nasa Japan ako, iniisip ko, 'Finally! Maiinom ko na yung favorite Christmas drink ko!'
More than a decade and over 200 cups of Toffee Nut Latte Frapuccino later, she finds herself buried under piles of planners collected where she tracks her life since 2008.
To her, coffee will always be associated with catch up dates with her dad and post Simbang Gabi bonding sessions with her siblings.
Her growth is not measured by figures, but by keepsakes carefully taped inside the pages of her planners. Indeed, her life may be all about numbers but she lives for the little moments in between.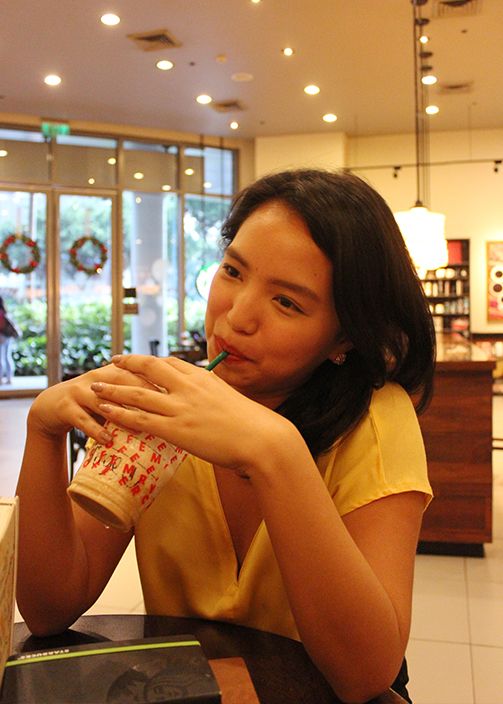 Legendary Timeline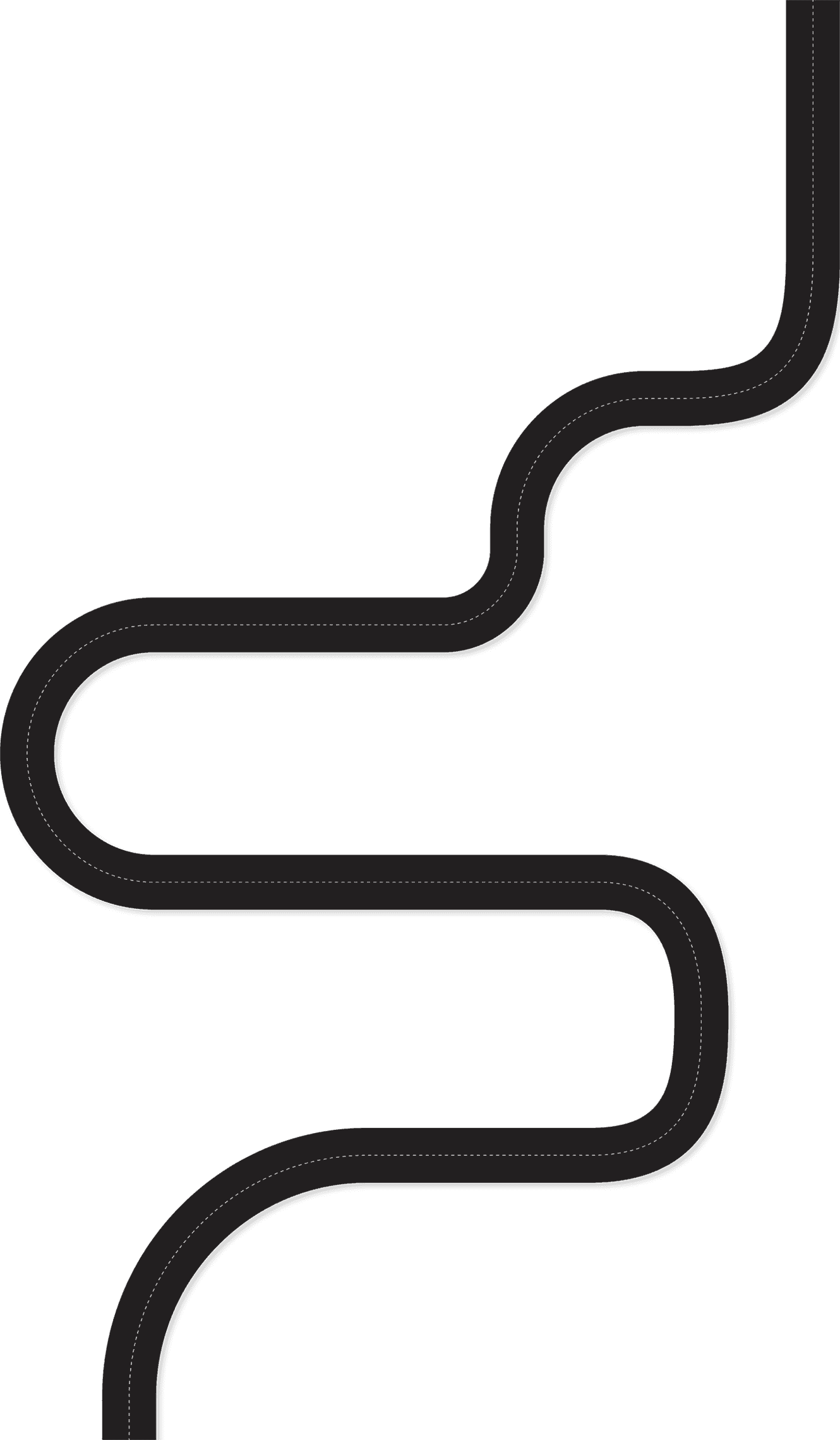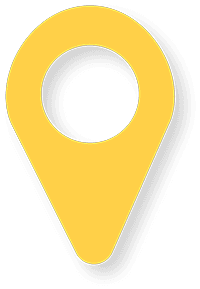 2009
KMC MAG Group is founded by
Gregory Kittelson, Michael McCullough and Amanda Carpo.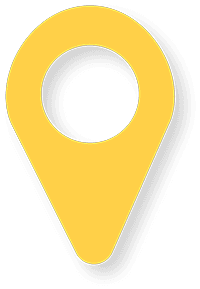 2013
KMC MAG Group is declared the
Best Real Estate Agency in the
Philippines by the International
Property Awards (IPA) and becomes
an International Associate of
Savills.
KMC launches Research &
Consultancy service line.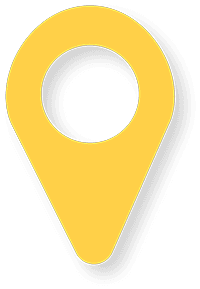 2014
KMC wins another 5-star award
from the IPA for the Best Real
Estate Website.
MD Michael McCullough wins as
2014's Top Young Leader at the
Asia CEO Awards.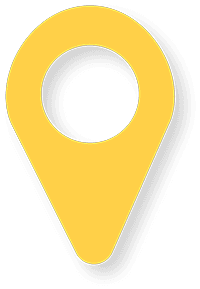 2015
KMC opens a Cebu Office.
KMC transacts more than
300,000 sq m and has more
than 100,000 sq m under
management.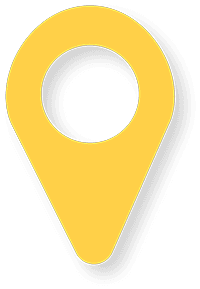 2016
KMC launches KMC One Integrated
Services. A combined services solution
between KMC Savills and KMC Solutions.
Doubled the revenue growth from the
previous year.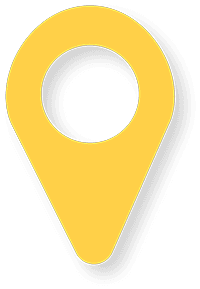 2017
Rosario Carbonell wins
Corenet Young Leader
Award.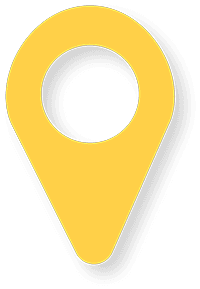 2018
Fully leased Insular Life
Makati, the country's first
co-landlord representation
project.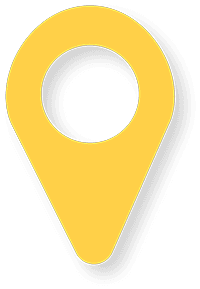 2019
World HR Congress' Philippine Best
Employer Award for Innovation in
Career Development.