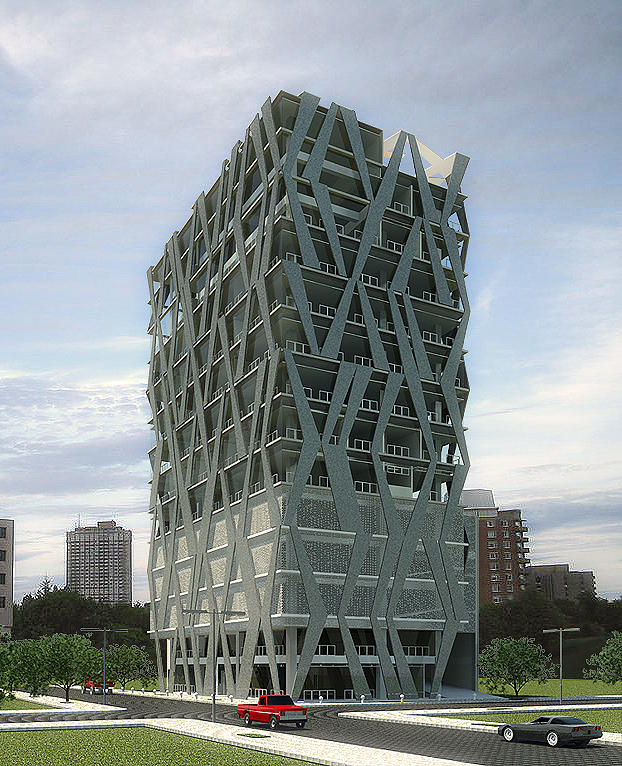 The Clipp Center is a Class B mixed-use building professionally managed by KMC MAG Group, Inc. Offering premium Fort Bonifacio office space for lease, it is located on 11th avenue corner 39thstreet, Bonifacio Global City, Taguig City. The building was developed by Clipp Machenson Holdings, Inc. in Makati and was designed by Architect Eduardo Calma. Widely lauded for its innovative and eye-catching design, the building is expected for completion in the 3rd quarter of 2013.
Some of the building's features include:
Parking zones with dedicated and tandem slots with hydraulic lifts
2.7 meters floor to ceiling height
3.7 meters floor to slab height
Rentable Fort Bonifacio office space that averages at 562.43 sq.m
1 slot per 75 sq.m or approximately 7 slots per floor
3 13-passenger Mitsubishi elevators, 1 elevator per 2,800 sq.m
3 VRF air conditioning units per floor
1 unit of 750 KVA, Cummins brand for back-up power
Serviced by PLDT Telecommunications
The Clipp Center stands at a height of 51.80 meters or 14 floors, three of which are allotted for parking. It has a gross floor area of approximately 8,500 sq.m. Each with an average of approximately 87% efficiency of the typical floor layout.
Contact us today for more information about available office space for rent/lease at the Clipp Center. KMC MAG Group also offers call center seats, serviced office in Makati and Fort Bonifacio, and other types of commercial spaces.