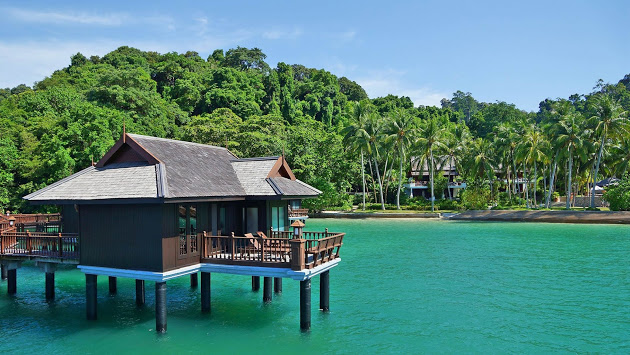 Buying a second house can be a tough call. After paying the mortgage of your first home, you probably can't wait for that day when you can have your financial escape-when you're no longer tied to the mortgage. No more monthly dues, taxes, maintenance cost, or insurance fees to think about! But getting a second house can actually make perfect financial sense, if you consider making an investment into your future. With the right property, in the right location, and at the right time, you can make some good profit or sizeable income out of this. The return from your residential investment can grow tenfold a few years from now.
Why you should consider getting a second house?
Moving to a more convenient location
We see skyscrapers, urban developments, and corporate popping up in almost every corner of the city. And with this comes the various high-rise living options and residential communities in prime locations in the city, which definitely has its perks-modern facilities, comfortable living features, and nice amenities. By finding yourself a new home in the city's most sought-after living destinations, you can enjoy metro living at its finest.
Having your own vacation home
How would you like to have your own place for retreat-a home away from the bustling metropolis where you can find your own sanctuary? Having your own vacation home is great way to enjoy your visits out of town or your stay in the country if you're an overseas worker, tourist, seasoned traveler, or an expat. With various locations in the country becoming a tourist hotspot, there are great opportunities waiting to be explored when you buy your own vacation home. You'll have a nice home all to yourself, where you can extend your stay and invite your family and friends. When you don't get to spend your days here, you can always make some money by renting it out, especially during peak seasons.
Making money off your investments
With another property under your name, you can take advantage of the booming real estate market and other opportunities from residential investments. You can enjoy greater returns on investment. The property, whether it's a town house, condo unit, or a house and lot, can be rented out or even sold at a good price. The rent can give you additional monthly income and can cover the cost of maintenance, renovations, insurance, and other investments into your second house. This can also give you added capital for your business and other ventures. Under favorable market conditions, you can maximize returns on your investments.
When is the right time to buy a second house?
A lot of people would probably say that the best time to buy a house is when residential property prices and interest rates are low-when real estate market conditions favor the home buyers. But other than these, you have other matters to think about.
Financially, you should be in good position to make this kind of purchase. You should have enough savings to cover the down payment and afford other related costs both for the short term and long term. 
When renting out a property, you should have 6 to 12 months' worth of rental income and maintenance cost covered by your savings in case the property won't be occupied for a while. You should have a sizeable emergency fund that can last you for a year or at least have a stable source of income to tide you over when extra costs and other expenses factor into the purchase. 
If you'll be investing in a retirement home, you should have insured your future before taking this big step that could tie you up to mortgage payments and other financing options for a long time. You'll risk a great deal of your financial flexibility here, so you have to make a sound financial plan and investment move.
How to make the best investment out the second house you'll purchase
Whether you consider your second house as an investment or not, it doesn't hurt to consider making the most out of your home purchase. The best way to do this is to:
Always go for a great location. It'll be easier to resell, rent, or live in a property that's in a good neighborhood or in a place that gives you convenient access to work, business, medical care, schools, and great options for retail, dining, and recreation. Good locations can give your property better resale value and can attract buyers and renters because of modern conveniences and amenities. Consider the local economy,

 

real estate market conditions, trends, property tax rates, and other factors before you make a decision. 
Consider the type of home you'll buy. When buying a

 

condo unit, townhouse, single-family home, or a bigger house and lot, you have to consider not just the location but also the purchase price and cost of renovation and maintenance. Some properties are easier to maintain; others require much more work but offer greater returns when leased or sold. Also take into account the taxes, insurance fees, and other related expenses before you settle with your choice of location. 
Explore the best financing options according to your capacity as a home buyer and needs as an investor. There are long-term and short-term financing choices that you have to make. You can make a bigger down payment to lower the monthly fees or choose a mortgage plan that offers convenient payment schedules. You can seek advice from a financial planner or consult a lending expert as you discuss your long-term and short-term goals. Consider various financing options, like using the equity of your primary home if needed, before you take the plunge.