Reading Time: minutes
The outsourcing industry has a stronghold as one of the country's top economic drivers, accounting for roughly 9% of the GDP. While many BPO and POGO companies have chosen the capital as the location of their main headquarters, next wave cities beyond Metro Manila are starting to establish themselves as outsourcing destinations in the Philippines.
Clark as BPO and POGO Destination Beyond Metro Manila
The entry of BPO companies has transformed and paved the way towards the growth of the office sector in Clark's trade area. In a span of less than a decade, Clark has progressed to be an alternative outsourcing destination for Metro Manila and is labeled as a Centre of Excellence by the IT and Business Process Association of the Philippines (IBPAP). This signals the district's readiness to accommodate large-scale BPO operations and host some of the country's large outsourcing companies.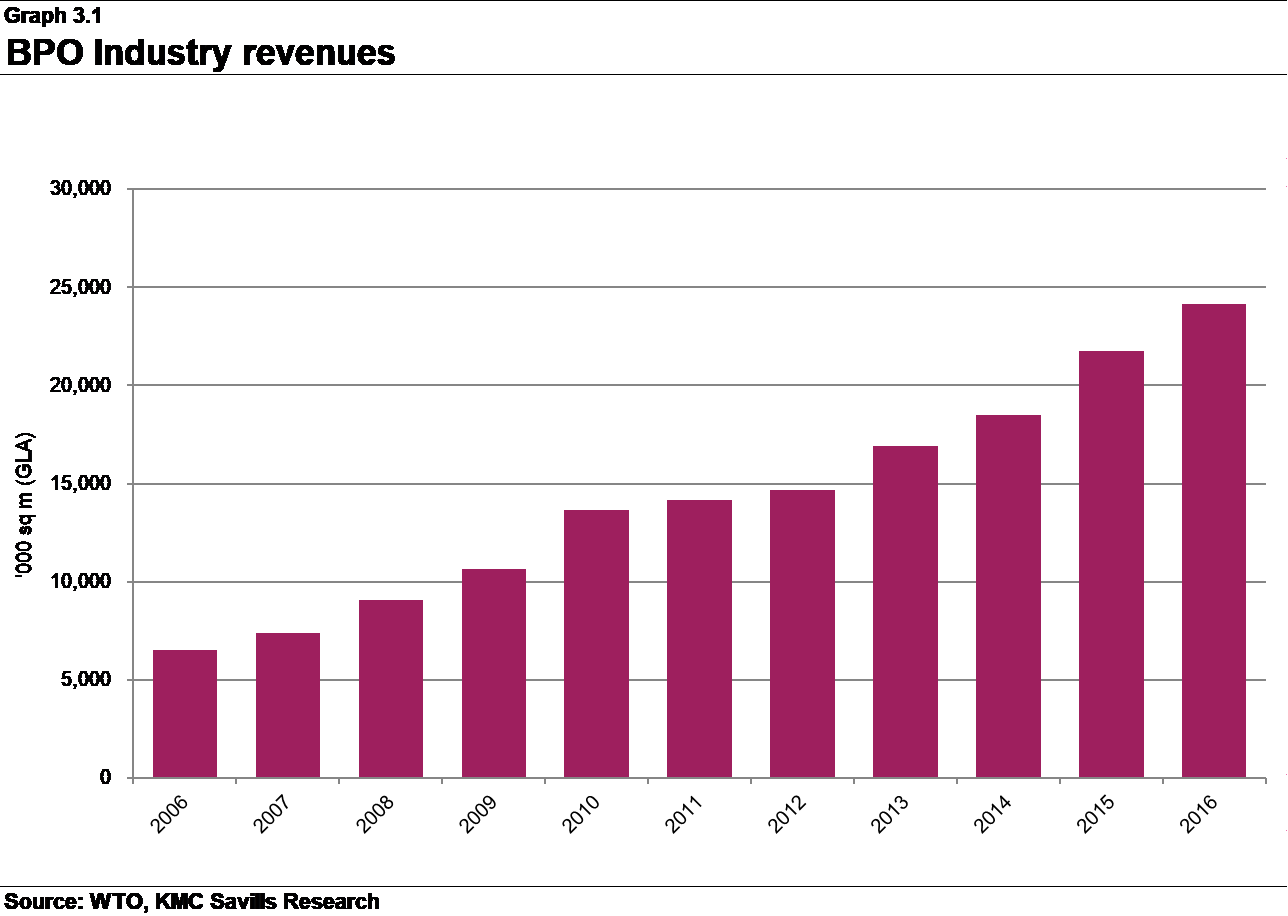 Office Market and Performance
Despite this, Clark's office market is still seen as relatively less developed compared to Manila and Cebu. Office stock is considered poor considering the high vacancy rate of 22.1% in 2017. However, vacancy rate plunged to 5.1% in 2018.
From 2011-2016, only Grade B low rise office buildings are available for leasing in Clark's trade area. The area's first Grade A buildings were only completed in 2017, which has contributed at least 20% of the total office supply.  
Besides the manufacturing sector, there is a healthy balance between BPO and POGO companies currently occupying the trade area in Clark. In CFZ alone, 60 companies are occupying offices in the business parks of Berthaphil II, Berthaphil III Clark Center, and Philexcel. POGOs have also begun to entrench itself and expand to different locations outside the Bay Area and lease out offices in the Clark Freeport Zone.
The average asking base rent in the trade area is currently at PHP 496 per sq m per month while the typical escalation rate is set at 5.0% per annum. Asking base rents for Grade B office stock remains to be relatively lower at PHP 476 per sq m per month.
The Future of Clark Office Market
Clark is projected to host more outsourcing companies with improved quality of stock. Large-scale projects in the trade area such as GGLC, Filinvest Cybrezone and Clark Cityfront Towers by Megaworld are expected to be completed in the next few years.
An additional of 18 grade A buildings are also expected to be completed in Clark Freeport Zone, adding a total of 336,000 sq m of gross leasable space in the area. Upon completion, there will be more Grade A office spaces in Clark compared to Grade B stock.
The addition of investment-grade facilities is also seen as a crucial component in developing Clark into a premier destination for BPO companies outside the Metro. This will also accelerate the occupier demand.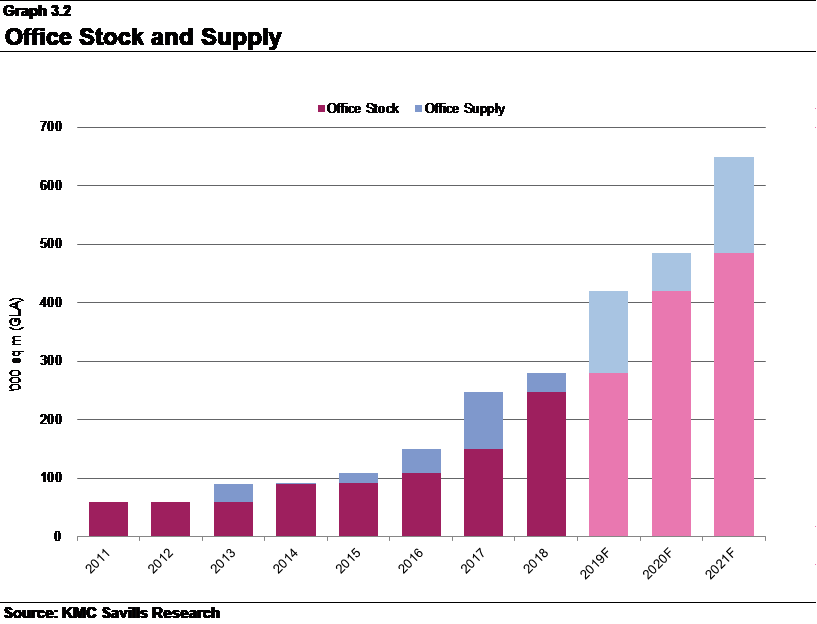 For the next three years, an increase of 368,000-square meter of gross leasable area of office space are expected to be available. Currently, 214,000 square meters are under construction while the remaining 154,000 square meters are still in planning stage. Notable development activities in the zone are Filinvest Cyberzone Mimosa, Aeropark Campus Buildings, Clark Cityfront, and SM Clark Highline.
Rents should remain stable in spite the improved demand and additional office spaces to be made available in the coming years. Clark is set to be one of the most successful next wave cities neighboring Metro Manila supported by the increasing demand from the BPO and POGO sectors in the country.