Reading Time: minutes
ARB Call Facilities, Inc., established in 2016, continues to expand its operations in the Philippines after seeing its potential as a business location. The leading BPO partnered with top full-service real estate firm, KMC, in acquiring their three floors at the Southpark Corporate Center in Alabang. 
ARB has experienced exciting growth over the past 3 years. With over 20,000 sqm of leased office space, they now have over 2,500 employees, averaging 300 new hires per month. Responding to the expansion, Chief Operating Officer Stephen Picciotto shared that ARB has been actively locating outside Metro Manila for a wider business footprint. Through KMC's help, they are able to "get into new buildings early" for their new offices. 
"KMC was ideal in finding the perfect space. They have always been diligent in providing us with various location options," Picciotto said. "When we informed them of our plans to expand outside the metro, Alabang was one of the top recommendations." 
Office accessibility is definitely one of the main considerations in picking their locations because ARB focuses on creating an easier commute for the talented workforce traveling from the south of the Metro.  
With the recent expansion into Bacolod, ARB is now focused on next wave cities in the Philippines. Picciotto emphasized how KMC has also been instrumental in their expansion in Bacolod where they now have 11,000-square meters of space.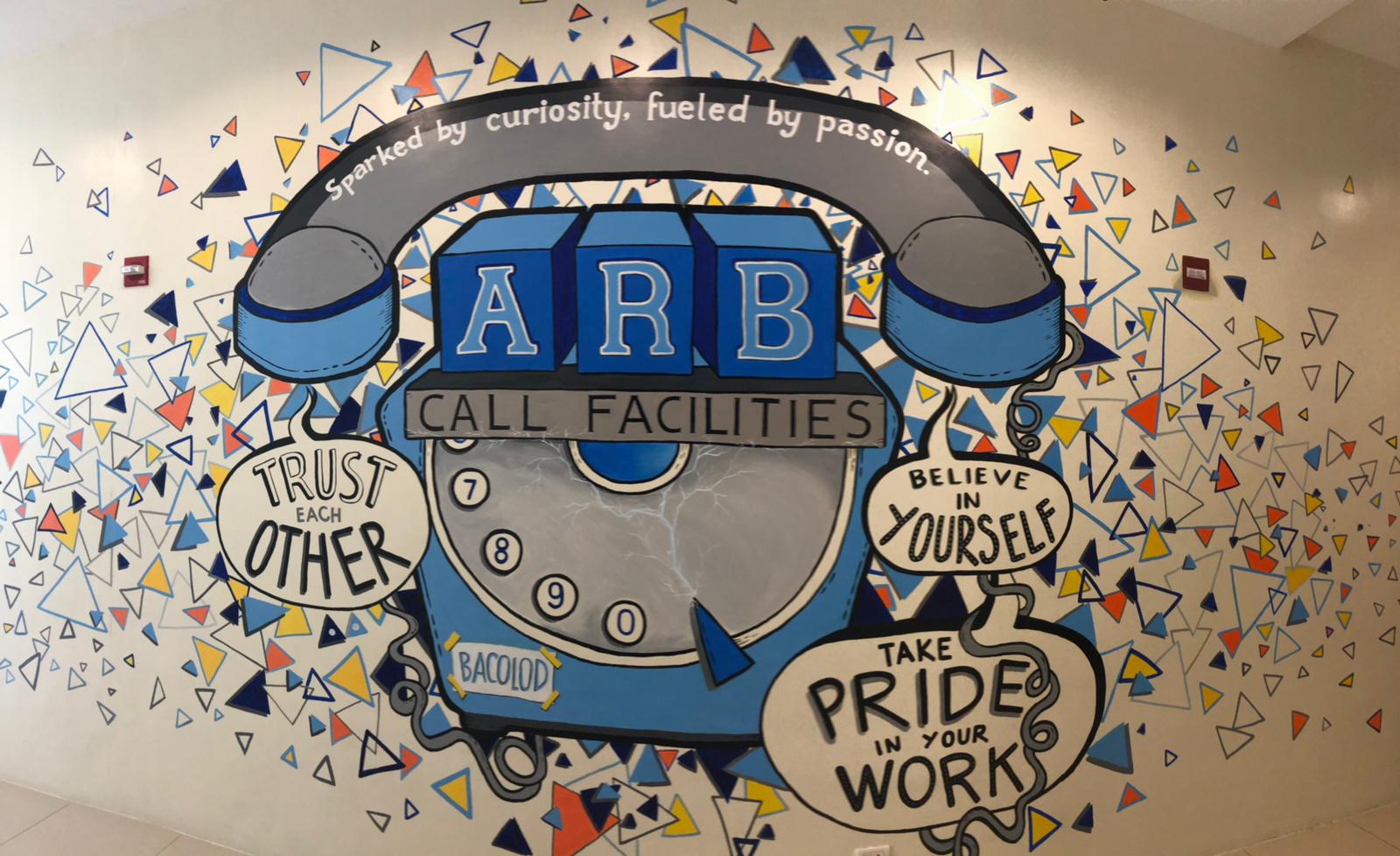 KMC Associate Director Rita Kash has also been at the forefront of ARB's expansions. "It is within our brand of service to not only locate our client in the best offices or cities but also help them get ahead in growing their business," she said regarding KMC's participation. 
Picciotto also added that they are also keeping an eye out for office space availabilities in Mindanao once they complete their Visayan foothold. 
Fresher approach to BPO offices  
In contrast to traditional BPO operations, ARB has been insistent in making the workplace better even as the company expands. Picciotto stated that it has been a top priority to make people feel comfortable at work. 
The BPO took the time out to conduct a study and found out that 50% of their employees were commuting from Cavite and Laguna. To ease the struggles of commute, Picciotto believes that Alabang is the most ideal area to attract talented employees currently spending hours in traffic to get to Metro locations. 
With a people-centric mindset, ARB has translated this consideration in workplace design. With a mix of functionality and aesthetically pleasing art, Picciotto has managed to customize the design of their new space to cater to the convenience and needs of its people given the high-pressure nature of their work.  
"My general vision is to make employees feel at home," he said regarding their chosen design. "There's no need to rush coming to work or going home, we want to make sure that everything the employees need is available to them in the office."  
They have even hired full-time doctors for each of their sites and offer clinic hours for the staff's dependents on the weekends. 
Maintaining its signature blue and white color palette, the unique workplace design is what differentiates ARB from its competitors. The office features state-of-the-art pantries, entertainment hubs, sleeping quarters, Grab-Swipe-Go vending machines, coffee bars, and a designated ATM.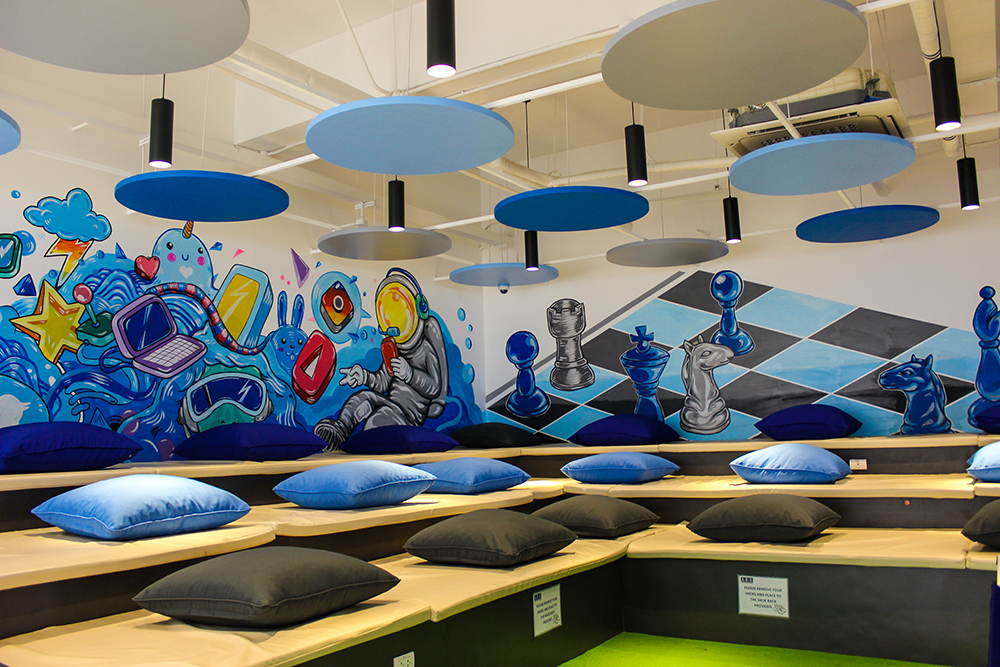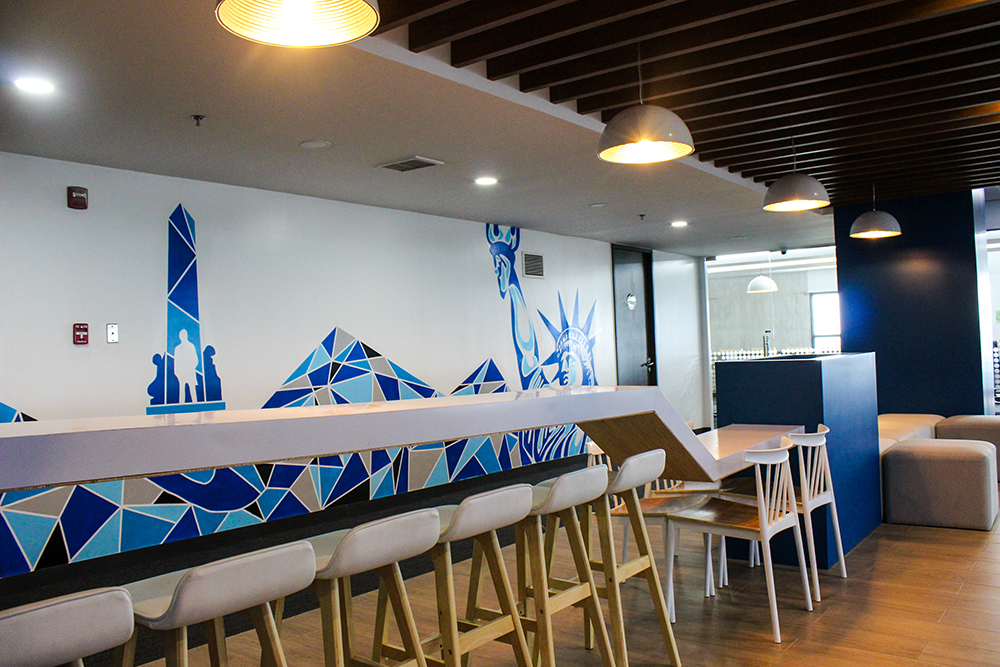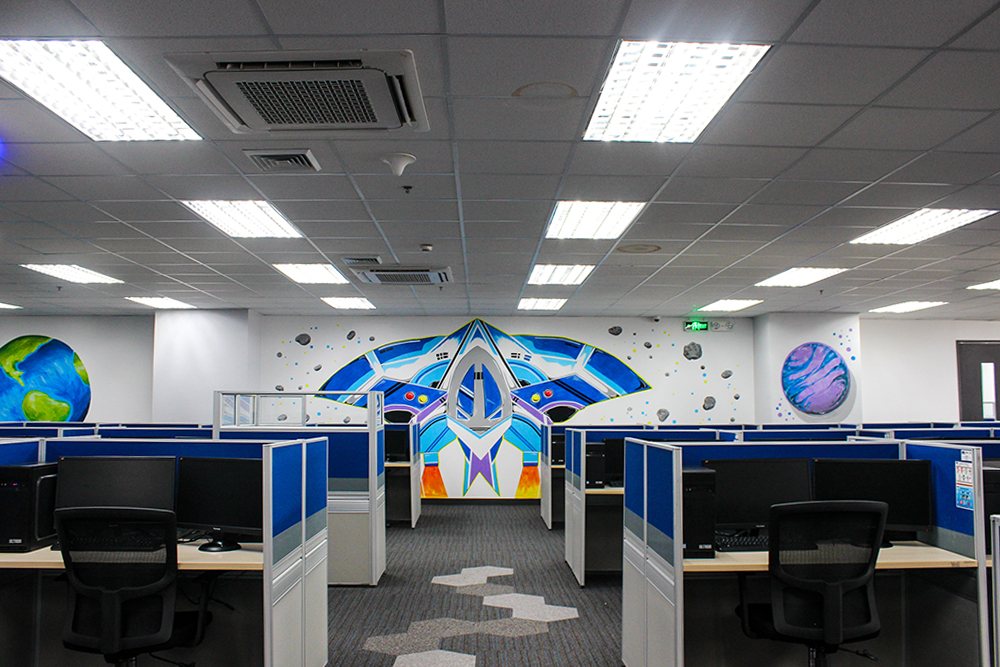 It also showcases artistic murals and motivational walls that appeal to its millennial workforce, and at the same time, has given opportunities to former employees to pursue their passions outside of work. 
"Our art murals were done by a former employee who pursued a passion for the arts" Picciotto explained. "ARB did not hesitate in giving him an opportunity to showcase his talent." 
The Alabang office also inspires and recognizes the hard work of its people. ARB has a Wall of Fame that features the top performing agents and supervisors of the month. 
ARB with a heart 
The leading BPO firm is seeking to rebrand the overall perception of the industry. ARB leads in promoting corporate social responsibility and is building its image as an advocate for learning in the Philippines. 
ARB Children's Charitable Foundation commonly referred to as "ARB Cares", is their non-profit arm, which is creating ripples in the Philippine education system. In support of the sector, they started multiple programs including a "Shoebox Project" that allows them to donate supplies to various schools in carefully packaged blue and white boxes.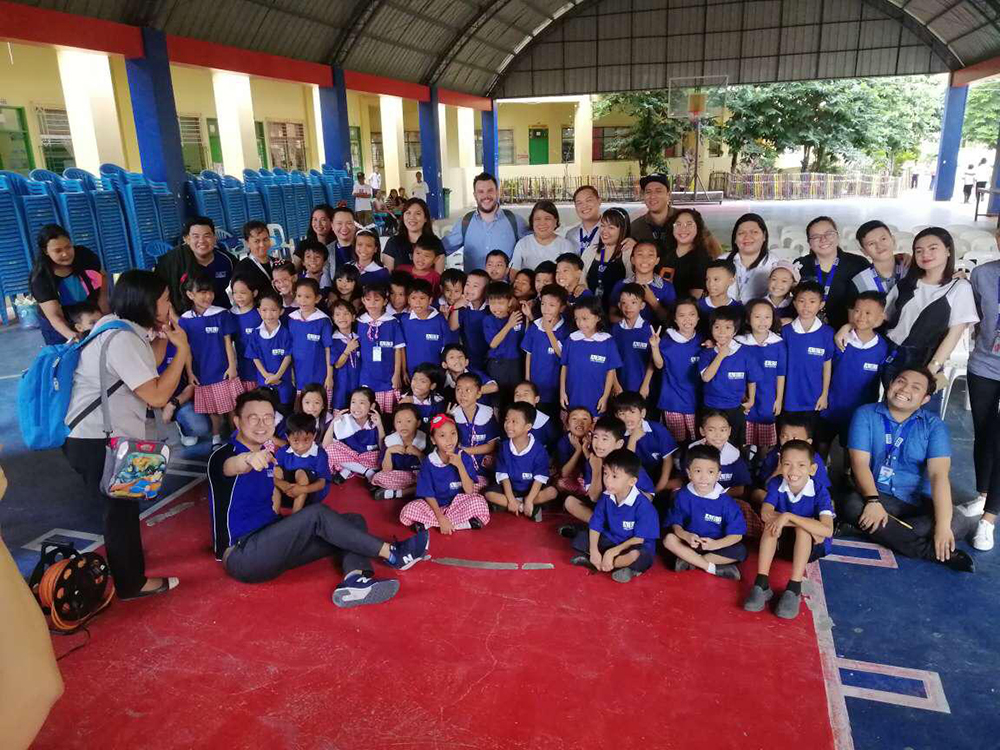 They have also donated over 50 computers to local schools. Finding value in the advocacy, Picciotto has seen that the employees have invested both time and effort in promoting social responsibility, as they often go directly from a work shift to the CSR event. 
"It is our goal to make sure that these events happen on a monthly basis, and we have dedicated staff designated to actively pursue the engagement and partnerships"," he shares as he points at the wrapped boxes. "We want to make sure we are giving back to the communities that have served us so well in our growth within the Philippines."