Reading Time: minutes
For generations, pink has been the color commonly associated with femininity. As time progressed, the women's movement took over the confining stereotype and has been retold under a different narrative-one of great contribution and quality work in various fields.   
Selected KMC professionals redefine their own color of success, and now they share how they have managed to own this narrative over the last 10 years with their massive contribution to the  firm's success inside the Philippine real estate industry.  
Changing  the  dynamics of excellence
As a firm, KMC has always been at the forefront of change as it slowly evolved its services to cover everything real estate over the years. Executive Director for Tenant Representation Cha Carbonell leads a powerful team in achieving several one-of-a-kind milestones for KMC especially in the world of Corporate Real Estate.   
Previously known as a male-dominated industry, she is creating ripples that helped propel the global industry to greater heights. She is well-complimented by equally powerful individuals in the form of Associate Director for Tenant Representation Rita Kash, KMC Consultant Anju Devadas, and Investments Associate  Franchesca Sundiam.   
"Success sees no gender and so does the ability to deliver," Carbonell reiterated when asked about the evolution of the industry. This is a fact she has continuously proven, time and again, especially after she was recognized as CoreNet Global Young Leader of the Year in 2017.   
"Beyond the superficiality, it all boils down to hard work and how much effort you put in," She said. "That's the formula of success we subscribe to in KMC."  
One KMC in action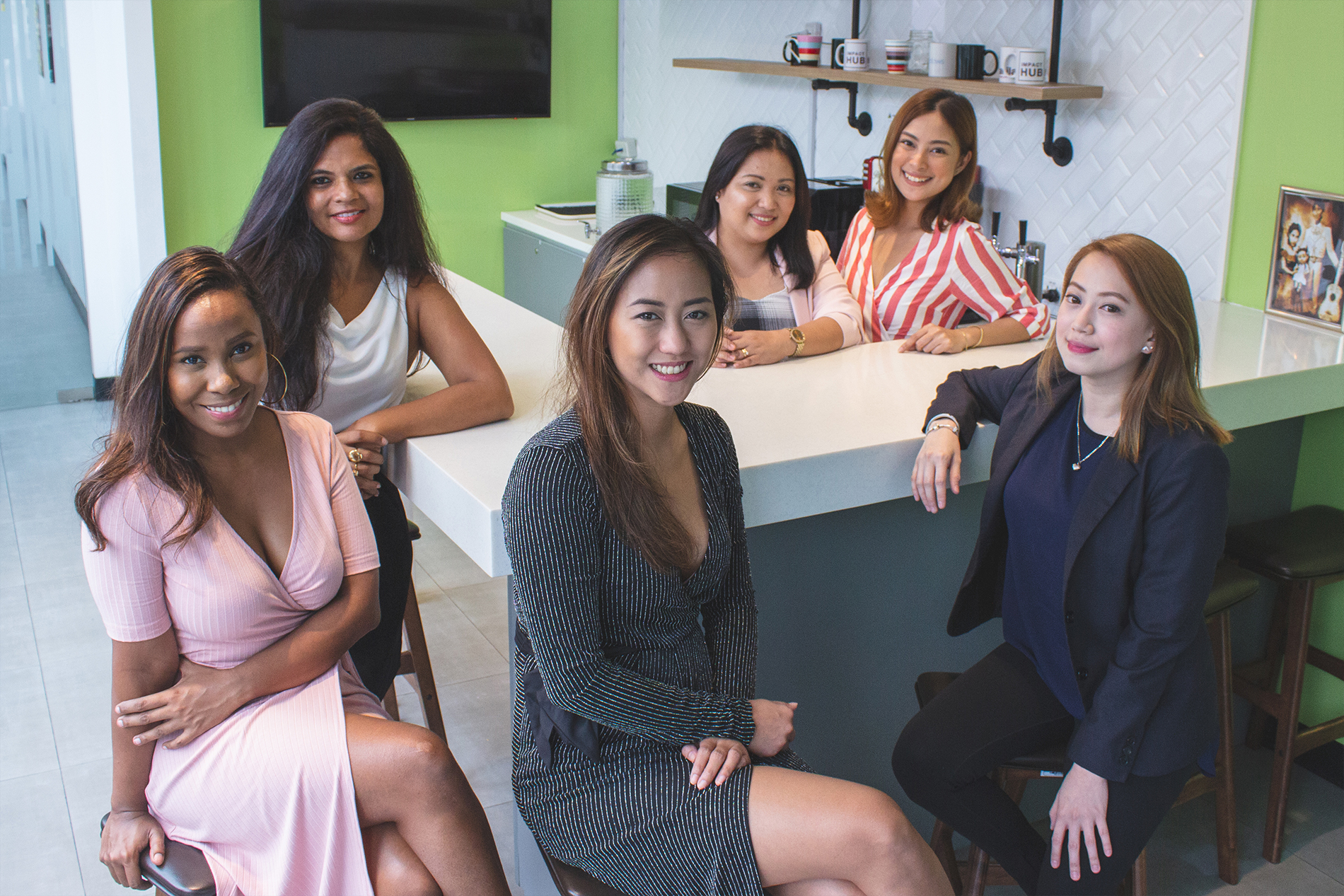 Under  Carbonell's leadership, the Tenant Representation team is able to close a total of  2,077,248.49  square feet of spaces in 2018-an unparalleled feat by a department recorded in the last decade.   
More brokers are also following her footsteps in completing their Masters of Corporate Real Estate to compete in the local and international real estate landscape. The continuous growth in their respective careers is a testament to the camaraderie and determination that is centered on bringing each other up.   
"I think we are able to fully establish ourselves as Corporate Real Estate professionals and we have proven that we are here to stay," Kash added. The KMC leaders also discussed how clients have always commended them for the high-quality service that they deliver.  
"It has a lot to do with flexibility and our ability to custom-fit our services to their needs" Devadas supplied. "It became our brand and it's something that our clients have high regard for."  
The external success of KMC is also an exemplary reflection of the good inner workings inside the firm.  Internally, KMC's day-to-day operation is heavily dominated and managed by the amazing duo, Executive Assistant to the Managing Director Stephanie Yabut and HR Manager Karen Lou Lagac.   
"We basically hold the fort to ensure that the operations are smooth," Yabut says in jest when talking about the importance of her role. "When you work closely with the Managing Director, it pays to be organized and  it requires a lot of forethought."  
Lagac also realized very early in her career in Human Resources that hiring for KMC is a crucial task. "We are one of the few companies that hire based on culture. We put a lot of premium in the people we place inside the company as they are our greatest asset."  
In fact, Carbonell is considered "employee number 1" of the firm before she rose to the ranks and eventually assumed a leadership position. Lagac emphasized that homegrown talents like her are hard to come by and this is the reason why KMC invests a lot of its resources to its workforce.  
"Cha, Rita, Anju,  Chesca, and Steph are living proof that it's the people and their output that matters the most. Their growth as individuals and as a team is considered the pride of KMC," Lagac noted.  
You too can maximize your potential in KMC. Take your first step to success by reaching out to HR Manager, Karen Lou Lagac at [email protected].