Reading Time: minutes
Tourism remains to be one of the country's top economic drivers. In 2018, the government has marked an all-time high in tourist arrivals in the country. The Department of Tourism is looking forward to the possibility of hitting the government's target of 8.2 million arrivals for 2019 as there has been already a 7.6% increase from the previous year for the same period.
With the continuous increase of salaries and office rental rates, Clark is touting to be the next emerging BPO hub in Luzon. With its rapid urbanization and a strong market capturing the labor pool of Central Luzon, many multinational and local companies see this key city as an optimal location for a base in the north of Metro Manila.
Central Luzon ranked as the third biggest contributor to the country's GDP in 2018 with a share of 9.8 percent. An ideal location equipped with the proper infrastructure and strong demographic profile, Clark is set as the next economic center, especially for the BPO industry.
However, Clark is more than just being a next wave city for POGOs and BPOs. Its hotel and leisure industry also has the potential of making it an ideal location beyond business. As of June 2019, there are about 31 deluxe and traditional hotels within the trade area with a total supply of 5,020 rooms, dominated by deluxe hotels based on the number of keys. Two new hotels have added 288 keys in the total stock in the previous year. On the other hand, the average occupancy rate in the trade area for 2018 is 65.3% - the highest in the last five years.
Over the past few years, Clark has progressed to become one of the most visited destinations in the Philippines by both local and foreign tourists.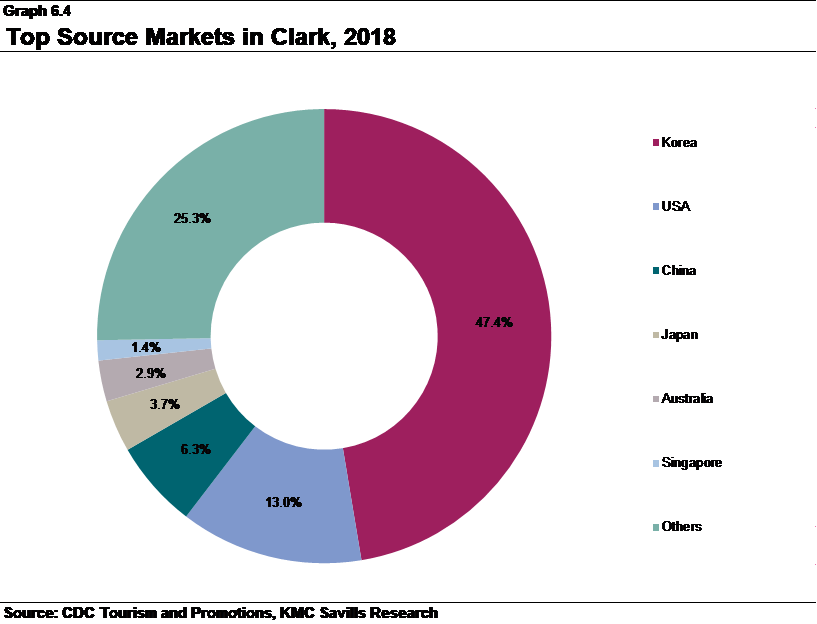 Clark Tourist Destination: MICE and Leisure
Given its wide range of hotel accommodations, accessibility to the Metro Manila and proximity to an international airport, many visitors are attracted to Clark as an international commercial center and one of the country's MICE destinations.
Moreover, Clark has the most convenient location and accessibility to the Asian market because it is directly connected to an international airport. Leisure travel remains as the main driver of demand for several factors. it offers various outdoor activities ranging from golfing to water theme parks. Secondly, compared to other gaming destinations in the Philippines. With the addition of integrated hotel and resorts in Clark, it is expected to become a preferred destination among VIP players in addition to the mass market gamblers.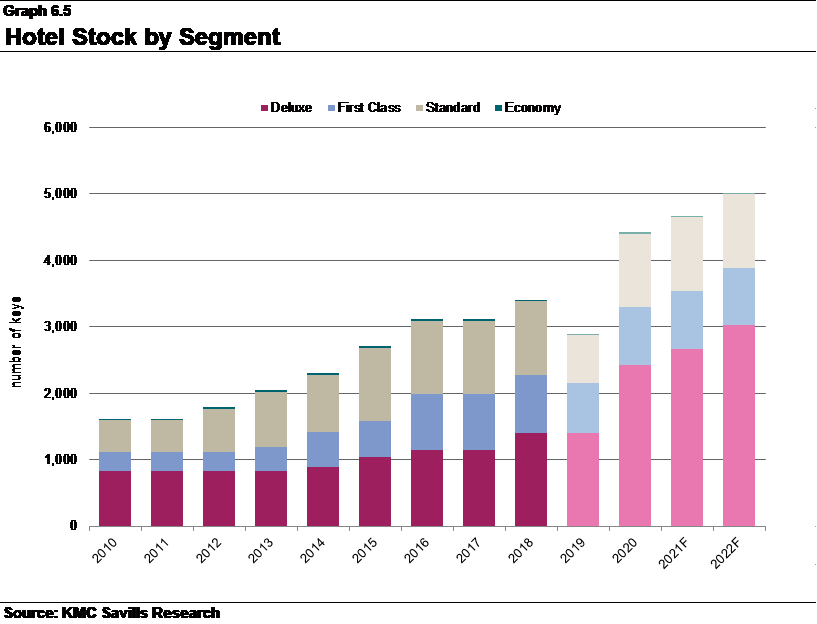 For more information, click here to view the 2019 Clark Office and Hospitality Market Overview.