Reading Time: minutes
Manta Corporate Plaza offers additional office and commercial spaces for businesses that are looking to locate in Metro Manila's next central business district and lifestyle hub, Arca South. It is developed by one of the key players of the industry, Manta Equities, Inc., which is also behind NAC Tower and other established commercial and residential buildings all over Metro Manila. 
Arca South is an Ayala Land development that aims to be the leading office location in the southern part of Metro Manila. As the vacancy rates in established business districts in the country's capital continue to tighten, alternative locations emerge to offer more commercial and retail spaces within the business district radius.  
 
Accessible through main thoroughfares, Skyway direct link, East Service Road and C5 & C6 Highway extensions, Arca South is an intersection between the metro to the south of Luzon. It's only minutes away from Bonifacio Global City. 
 
Focal Point of the Township 

Manta Corporate Plaza is an icon of its own. Designed by Archion Architects, this contemporary landmark honors the Filipino heritage by adapting the concept of "Bahay na Bato" which were prominent during the Spanish Colonial Era. It is the first Modern Filipino Triple-A corporate office building in Arca South which supports offices that demand the highest technological needs of modern-day businesses. 
 
Modern Day Balconies 
Landscaped and protruding balconies make Manta Corporate Plaza stand out and identifiable among the buildings in Arca South. Committed to providing additional stress-relieving spaces within the community, this unique feature will allow people to relax and take breaks in between their working hours. 
Spaces that Cultivate Growth 
Manta Corporate Plaza offers an additional 24,700 sq m of leasable area with an average floor plate of 1,700 sq m. Looking to be completed by the first quarter of 2021, spaces are offered in Bare Shell with Fan-Cooling Units and is 100% supported by backup power.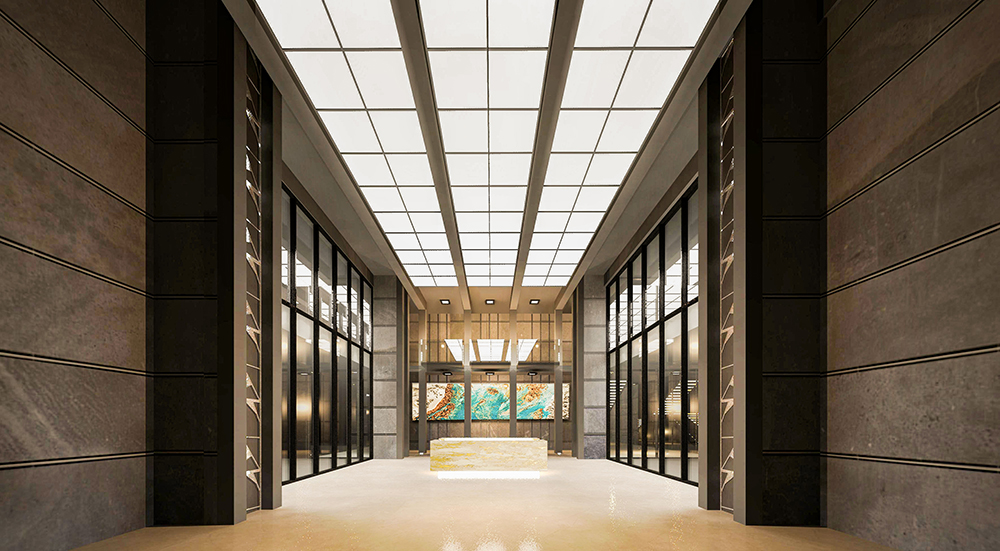 The building owns up to its sophisticated and contemporary theme as it is equipped with Variable Refrigerant Flow (VRF) which is an AC system used by only the most top-grade buildings in Metro Manila. The country's top telecommunicating companies also service Arca South, which makes connectivity not an issue for budding entrepreneurs and businesses to locate in the area. 
Partnership with KMC 
KMC is the exclusive leasing agency for Manta Corporate Plaza. Guided with the same vision, the country's most preferred full-service real estate firm will handle all the leasing requirements and transactions for the commercial building.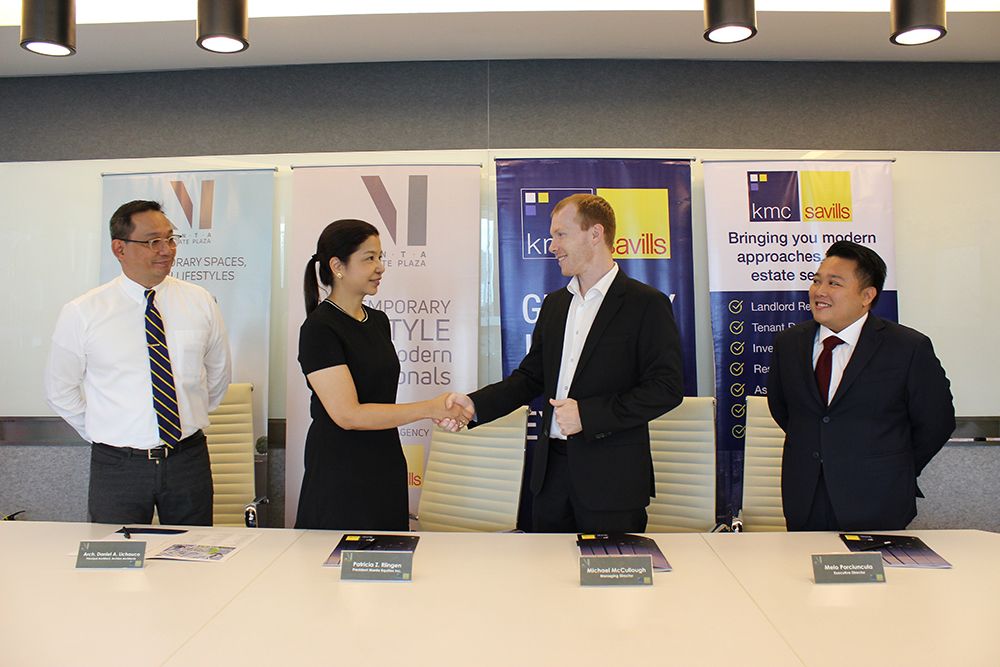 "We are confident in partnering up with KMC, given their impressive track record.  They can definitely help us achieve our goals for Manta Corporate Plaza in Arca South," Manta Equities, Inc. President Patricia Riingen expressed during the signing of the contract.