New home. Bright future, Same promise delivered.
Remitly - the global online remittance service -  has opened its largest office outside of the United States at the Greenfield Tower in Mandaluyong City. 
The new property, which is significantly larger than Remitly's previous Manila office, is already home to around 500 employees, with significant growth expected.
A number of teams are based in the Greenfield Tower centre, including a large customer service operation, offering multi-lingual support to Remitly users around the world.
Remitly transfers an annualized $6bn in remittances from 16 countries to 44 countries across the Americas, Europe, Africa and Asia. More than a million people use the service, with many having switched from offline money transfer stores to Remitly's convenient apps and website.
Coming home to the Philippines
Josh Hug, Co-founder and COO of Remitly said that opening the new Manila office felt like coming home. "Our first customer was a Filipino, the first remittance we sent was to the Philippines," he said during the event. "This is very nostalgic in a way."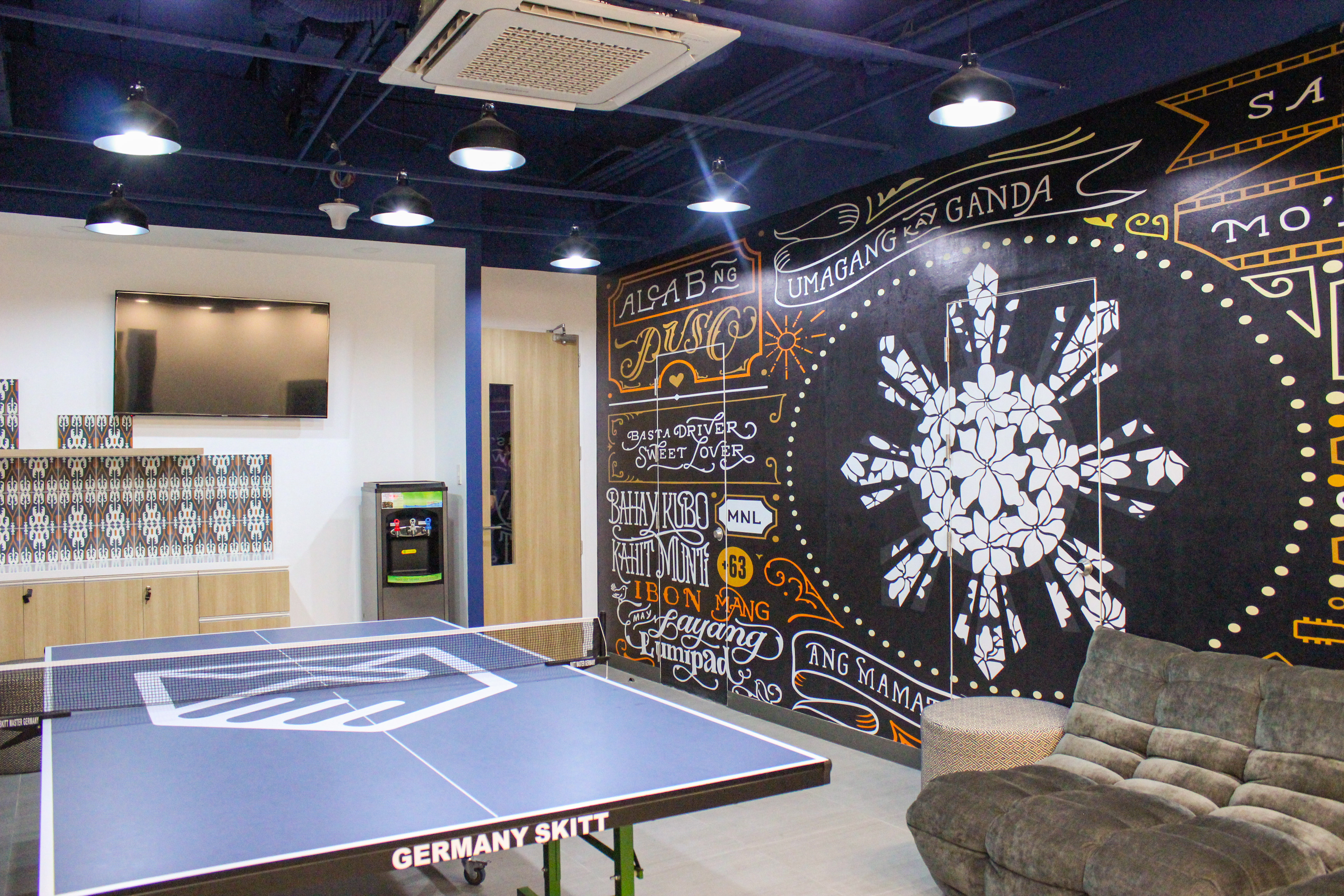 Global Chief Product Officer Karim Meghji said that expanding Remitly's Manila operation was an easy decision to make: "With such robust activity coupled with consistent growth year-on-year, it makes perfect sense for Remitly to bolster operations here."
In 2018, the Philippines was the 4th largest recipient of international remittances. The World Bank reports that these ]transfers are expected to increase further, given the number of overseas Filipino workers (OFWs) heading abroad. The April 2019 Migration and Development Brief showed that the $33.8 billion in remittance flows to the Philippines were only behind India's $78.6 billion, China's $67.4 billion, and Mexico's $35.7 billion.
"There are Filipinos everywhere, working hard for their families all over the world," Gerold Fernando, KMC's Executive for Tenant Representation Services said. "More than any nationality in the world, we Filipinos are the most familiar with Remitly's vision of delivering the fruits of our loved ones' hard-working efforts from abroad back home -- safely, smoothly, and conveniently."
Remitly's Cultural Competencies Translated into Workplace Design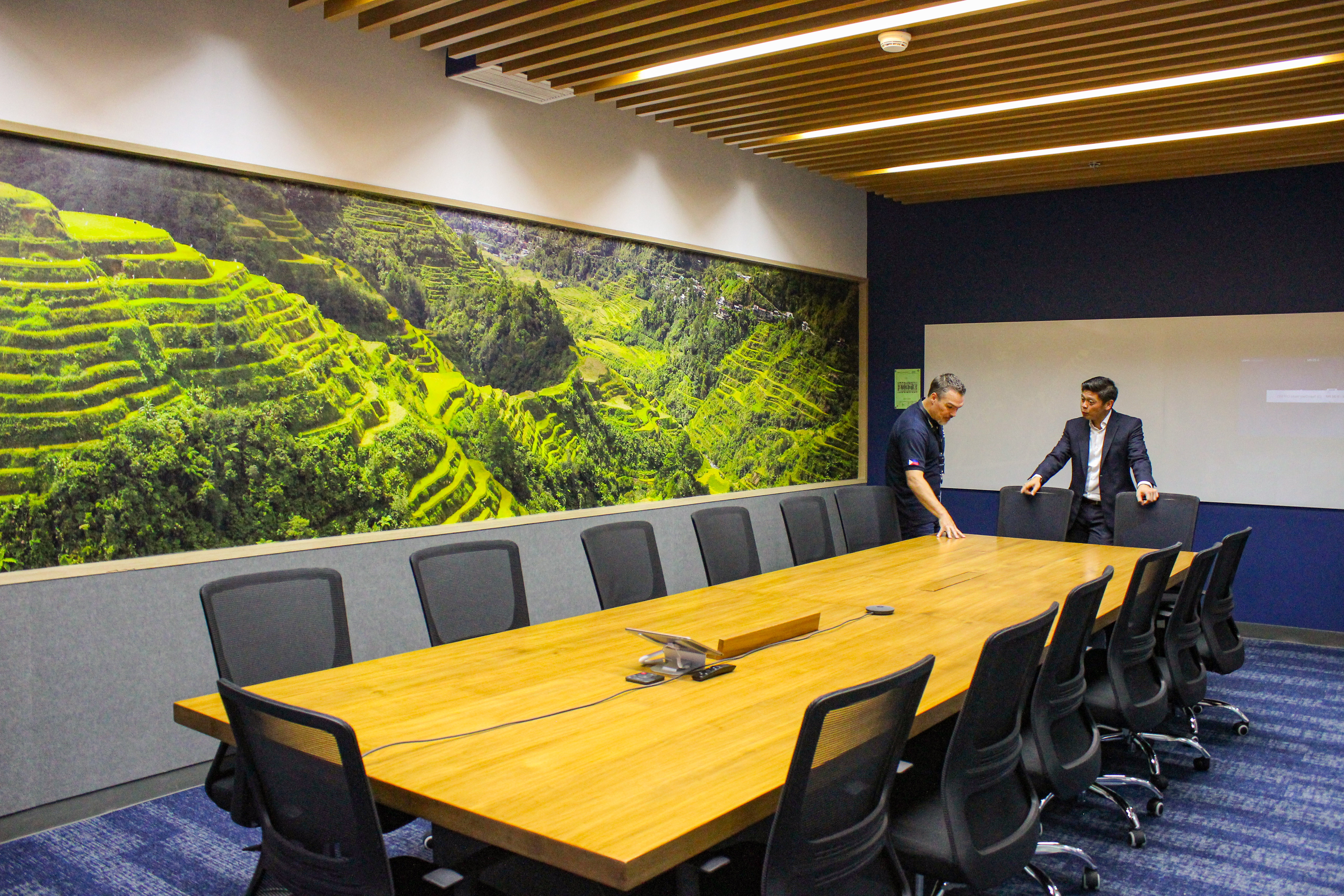 "Our office is a reflection of our culture," Matt Wise, the company's Senior Program Manager for Global Operations Expansion said. "We tried to integrate our principles and create continuity between locations while highlighting the uniqueness of our Manila location," he added.
Heather Rogers, Manager of Workplace Experience & Facilities based in their Seatle headquarters reinforced this idea. "Remitly is built on a foundation of trust and transparency both with our employees and our customers.  As such, we designed all our conference rooms to reflect our dedication to this principle by enclosing them in clear glass," Rogers explained.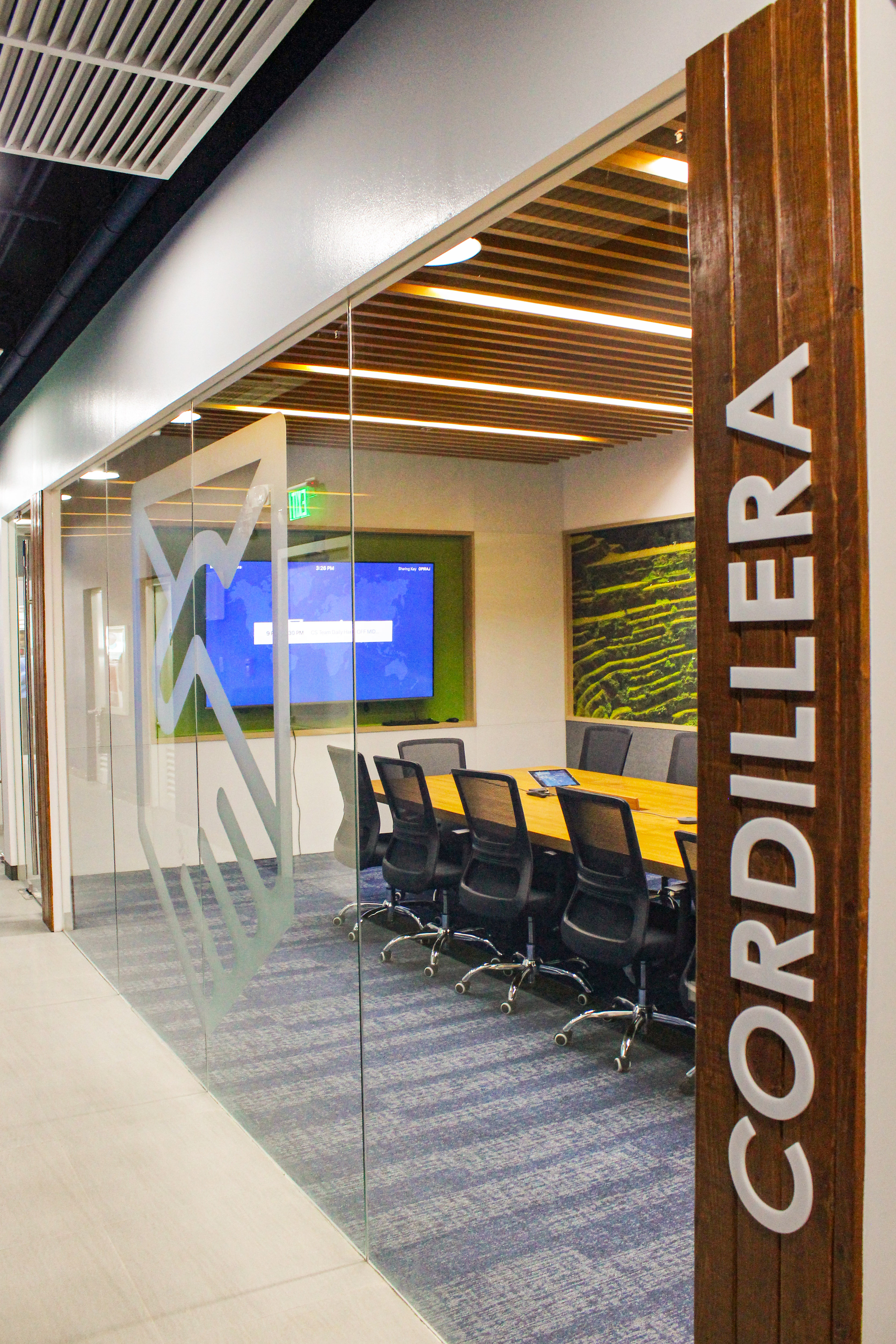 "Our leadership team sits side by side with their team members. Finally, we wanted to highlight the diversity of the global customers we serve.  As a result, the office space is organized into global regions with murals displaying vibrant cultural celebrations. Remitly sourced local craftsman who created traditional Machua and Vegan handmade tiles to honor local arts and design. They also ensure each space is as efficient as possible, leaving no room without function. "We transformed an elevator mechanical space into a Karaoke room. That's very Filipino!", Wise added.

"KMC helped us find a space where we could accomplish these goals and the contracting firm Omnibilt and design firm, HBO+EMTB, translated our vision into our office space design, Hug expressed. "They really helped us in localizing our company culture and successfully delivered us this space that represents it so well."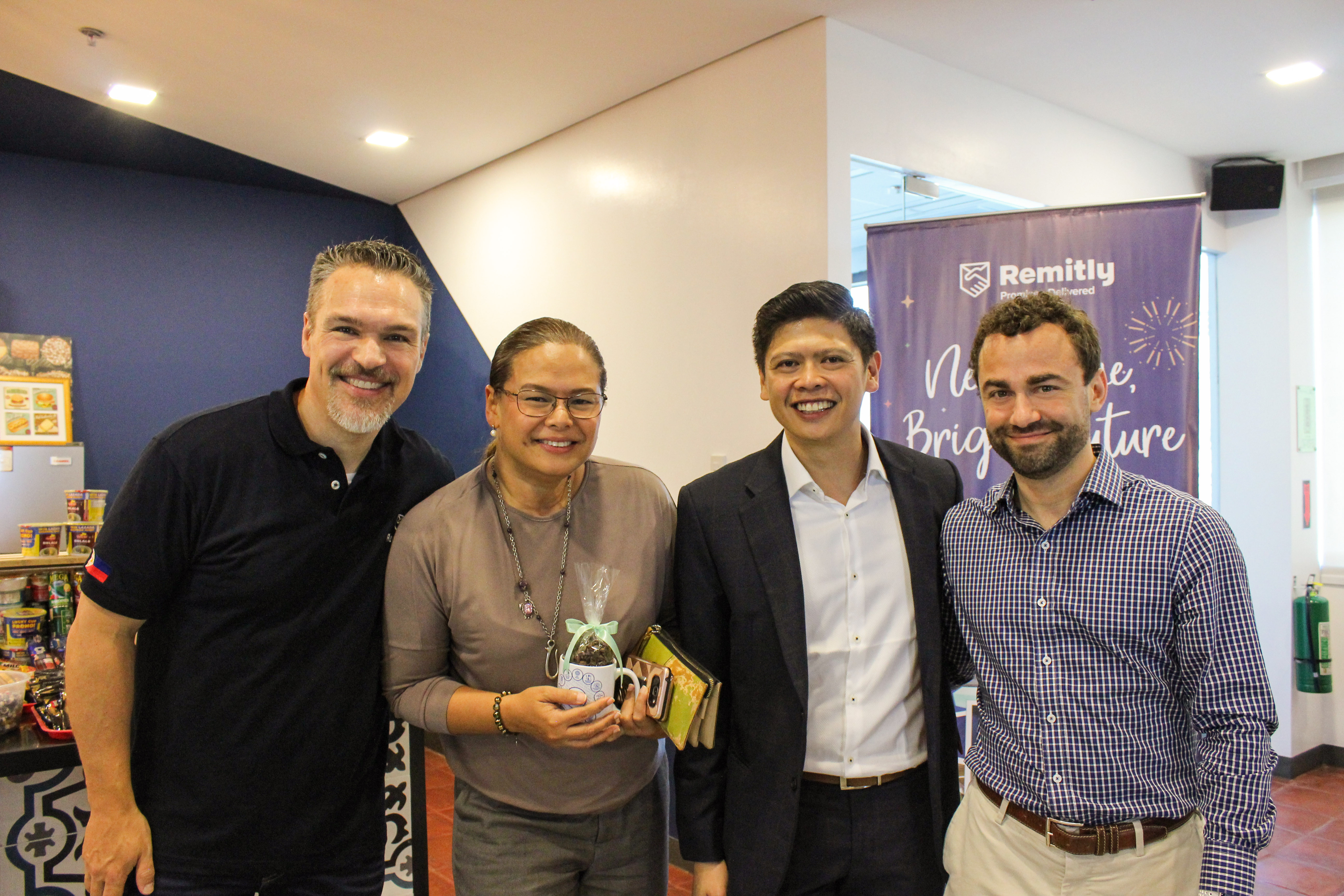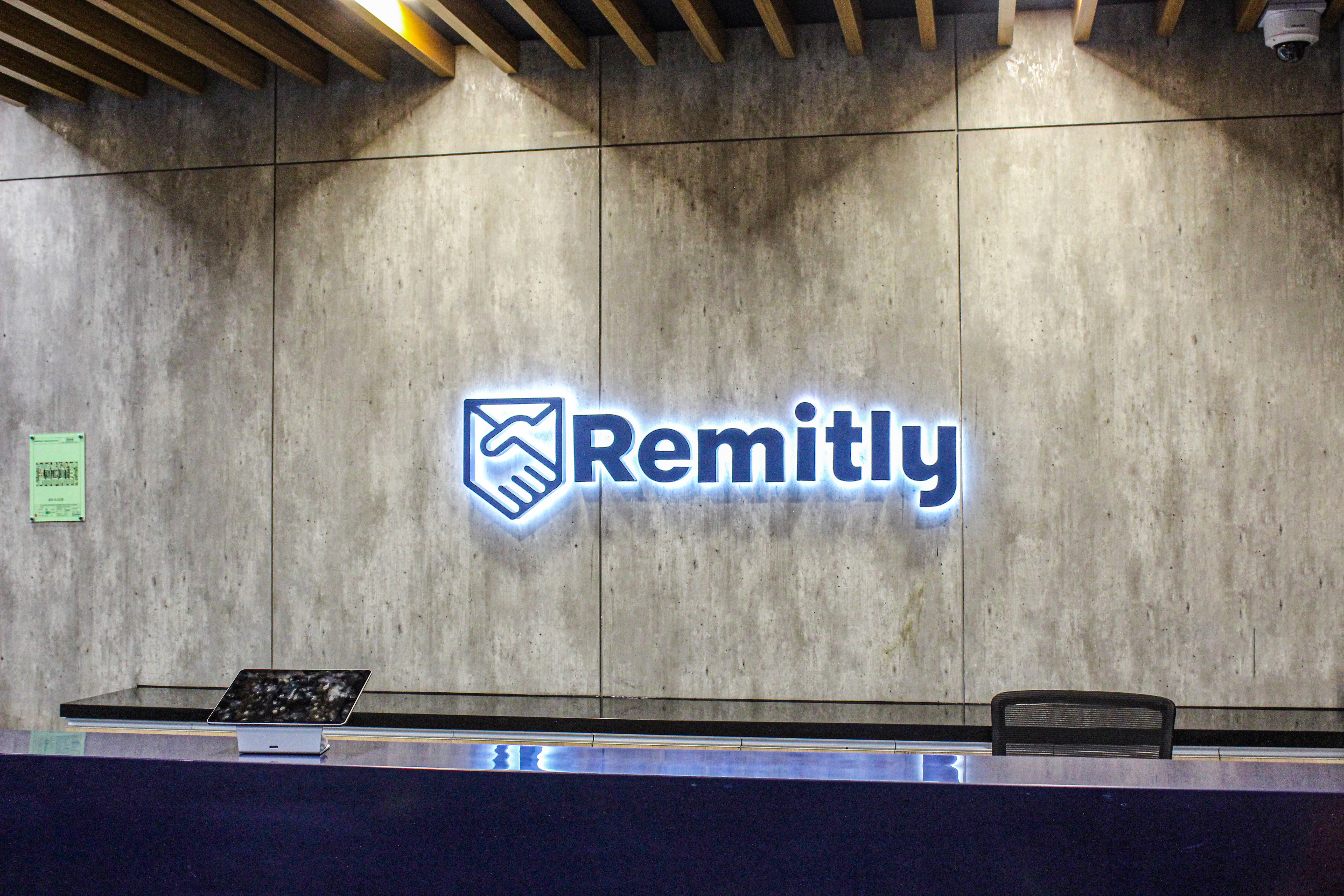 About Remitly
Remitly is an independent digital remittance company that transfers over $6 billion in annualized volume through its proprietary global money transfer network across Africa, Asia, Central Europe, Central, and South America. The company is headquartered in Seattle, with additional offices in London, the Philippines, and Nicaragua. By expanding backend operations in the Philippines, they look forward to serving more customers.
"No matter how the company has grown, we want our clients to feel we still care for them," Hug said. "This is something that will not change whichever part of the globe we locate."