Reading Time: minutes
The Philippine industrial sector consists of three important business fronts: manufacturing, construction, and foreign trade and exports. These account for one-third of the country's production, making it an important economic facet with 6.3% annum growth rate.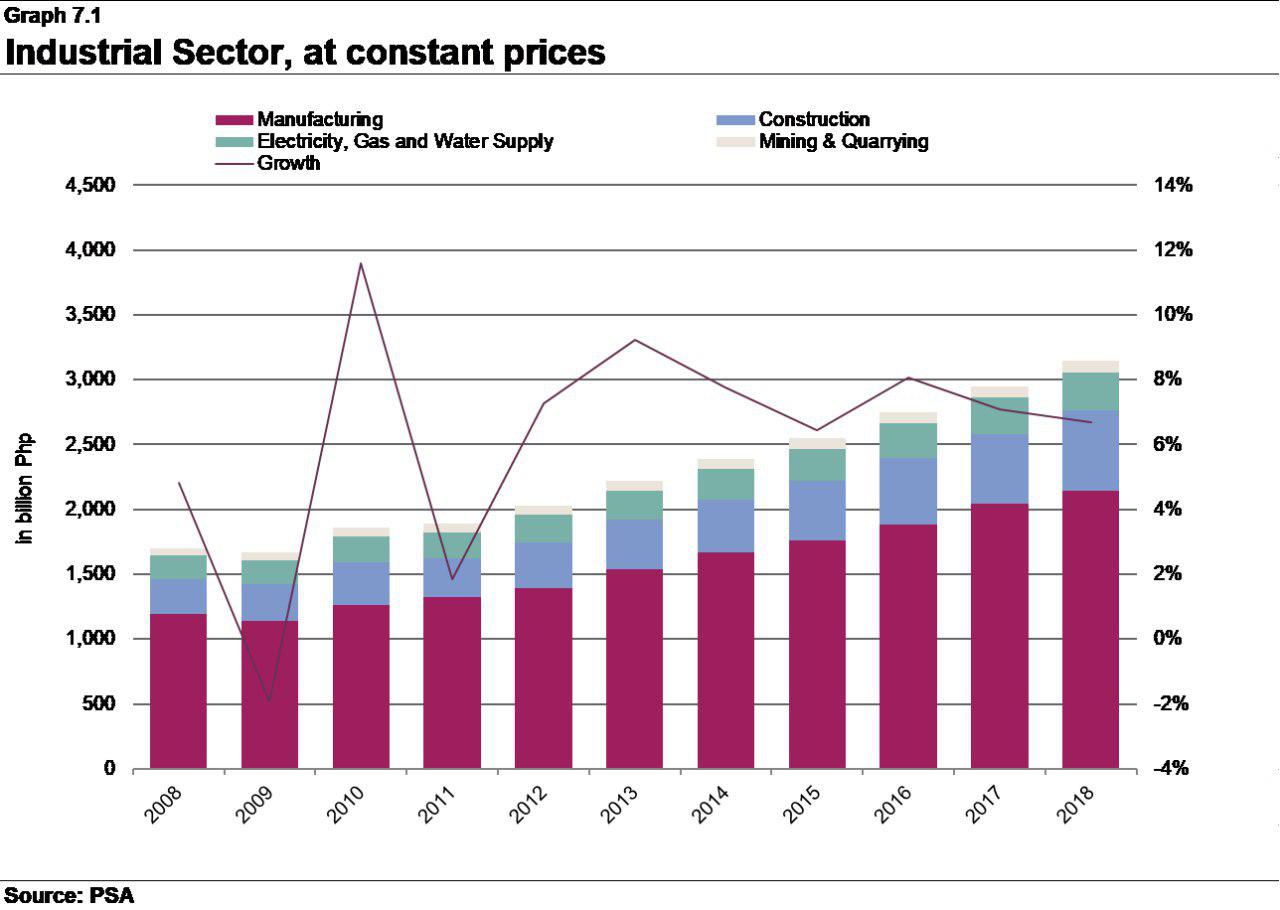 Outside of Metro Manila, Central Luzon now evolves as one of the most industrialized areas in the Philippines. It is a mainstay in its regional economy, dominating with a 48.5% share of GDP. Data from KMC Research shows that 37.9% of that share comes from manufacturing, cementing its position as one of the main industrial hubs in the country.
If you are looking for industrial space, here's a rundown of why Clark is your best choice.
Healthy workforce and opportunities
Majority of the job opportunities in Clark comes from the industrial sector. In 2017 alone, it employed 562,000 workers, implying a steady supply of skilled labor in the region as more business locators come in.
2018 data shows that there is a total of 949 locator firms in Central Luzon. The majority comes from the information and communication technology (ICT), service, and developers industries. This led to the creation of additional 108,000 jobs for the work pool.
More investments for Central Luzon
Given the exemplary potential of the region, investment for Central Luzon doubled to PHP 21.3 billion due to major developments and infrastructure in Subic Freeport and the opening of the new Clark Airport.
Central Luzon, zooming in on Clark, is now the ideal location for production facilities. According to KMC Research, the industrial locators in the region are composed mostly of electronics and machinery. These are the support industries involved in aircraft maintenance, repair, and servicing. The electronics industry was also the top-performing sector in 2018 after it contributed 58.9% to the region's total value.
Flexible, diverse Industrial Parks
Majority of the industrial parks is concentrated in Clark and Angeles City in Pampanga. To date, KMC Research data shows that there are 7 industrial parks in the region with Clark Freeport Zone (CFZ) housing the largest ones. Smaller industrial parks are located outside the CFZ with an average gross area of 31.6 hectares.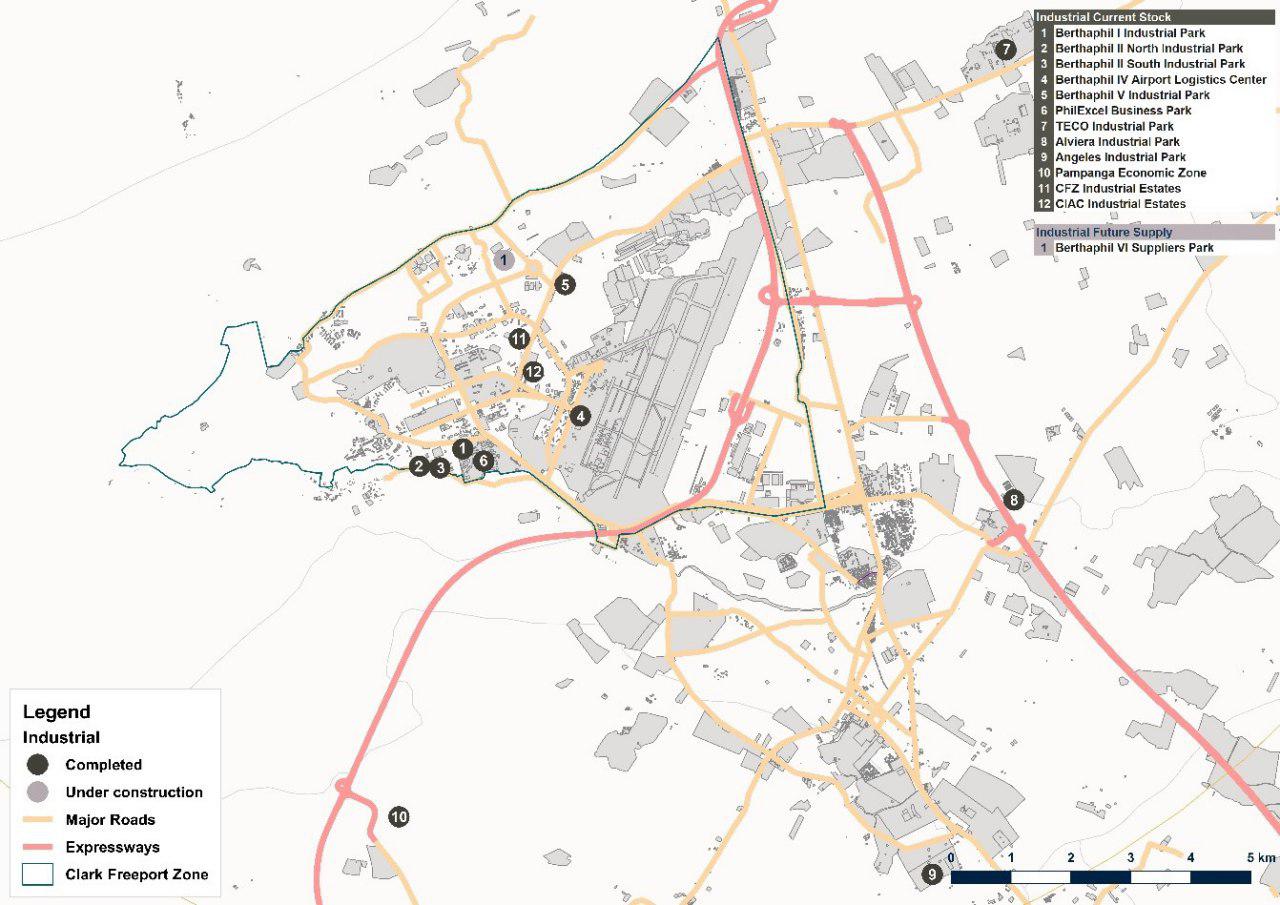 Keen on servicing all business or production sizes, Clark offers one of the most distributed or well-allocated property, BerthaPhil Industrial Park. The industrial hub can provide larger land cuts for both manufacturers and suppliers, similar to the scale of Texas Instruments. BerthaPhil I and II and the Philexcel Industrial Park can also offer space allocations to cater to small to medium enterprises (SMEs).
The diverse inventory does not come from top developers such as Ayala Land alone. Local developers such as Juan D. Nepomuceno Sons Inc and Luisita Land Corporation have developed their fair share but the government agencies such as Clark Development Corporation, Clark International Airport Corporation, and the Philippine Economic Zone Authority remain to own the largest share.
Competitive rents and space specifications
Increase in lease rates has been recorded in Central Luzon as it continues to house desirable lands equipped with logistics and air cargo convenient for local delivery and international export. Rent is currently pegged at 0.75 USD per sq m from 0.30 USD back in 2011.
Buildings can also be subleased with the land along with several warehouse and manufacturing facility offerings with an average rent of 2 to 3 USD. These spaces usually require renovations as it is offered in as is or bare shell handover condition.
Outpouring foreign investments in Clark
The government is currently pushing for reforms to allow more foreign investment to sustain the unique growth of the industrial sector. Easing of restrictions on foreign ownership will attract larger industrial players to the region and induce a domino effect that will allow smaller firms from the back-end of the supply chain to be drawn in.
The Philippines has the potential to be a key component in the ASEAN supply chain once the country has a better infrastructure to support a larger industrial sector. With the full implementation of the ASEAN Economic Community, trade barriers will eventually be taken down and easier movement of goods will be experienced.
Interested in locating at Clark? Contact Michael Glindro at (+63) 2-403-5519 or email us at [email protected].