Reading Time: minutes
One of the policies developed by the government as an after effect of the COVID-19 pandemic in the Philippines is the implementation of the 'Balik Probinsya, Balik-Pag-asa' (BP2) program. According to the current administration, this is to address Metro Manila's 'congested urban areas' by encouraging people to return to their home provinces with the promise of government support and incentives in terms of transportation, livelihood, housing, subsistence, and education among others.  
This will also serve as a window to decentralize the economy from the National Capital Region as this program would further push for accelerated regional development. Philippine Chamber of Commerce and Industry (PCCI) President Benedicto Yujuico expressed his support for this program as it is "aligned with their stance to focus growth priority to farming and fishery in rural economies."  
KMC Managing Director Michael McCullough noted in a previous webinar that the real estate sector in the Philippines welcomes this program, as the industry would be quick to adapt through the hub and spoke business model.  
"We are seeing a lot of clients scrabble for decentralized locations. Many of our call center clients have contacted us saying, 'We need locations closer to our employees','" McCullough said.  
While the BP2 program would slow down urbanization in Metro Manila, the work-from-home arrangement employed by companies would encourage property developers to build projects that are more convenient for workers specifically outside of Metro Manila.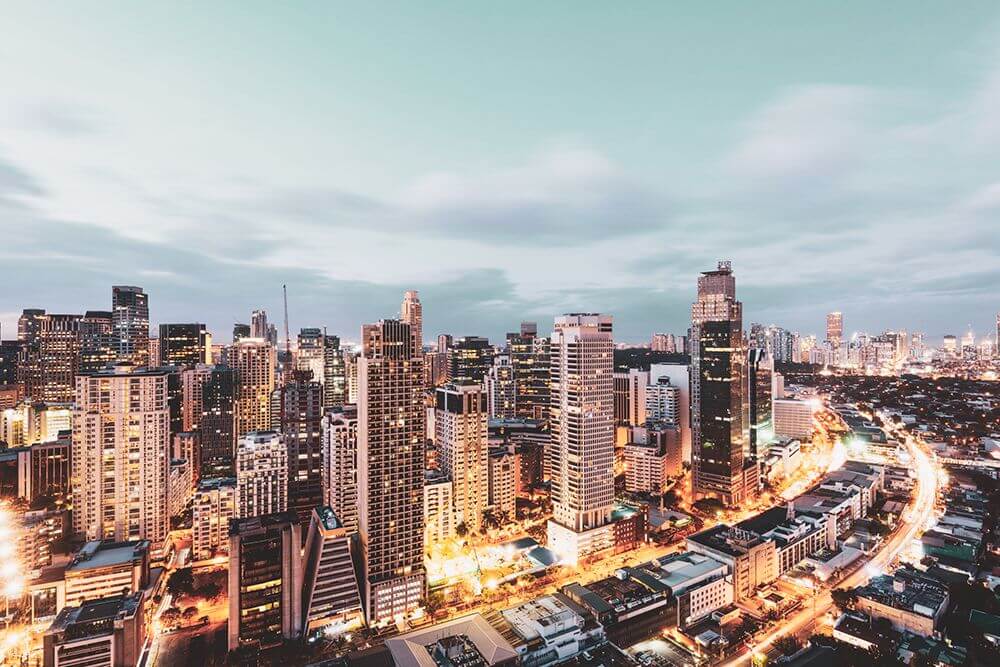 The Hub and Spoke model is not at all new in the Philippines. It is most observed by captive markets (i.e. BPO companies) and freight services. This model aims to decentralize traditional office setups and improve the cost-efficiency of businesses.   
Under this model, a company will have a 'Hub' which will serve as the main or head office that is ideally located in a prime location inside a business district. Compared to housing all employees in one office space, a hub will only accommodate the 'core' employees and host meeting rooms for client appointments.  
On the other hand, designated 'spokes' are offices situated in different locations that serve as the office of support teams and other necessary equipment. McCullough said that having spokes in residential areas across the country would be ideal to make it more convenient for employees to work nearer to their homes.   
This business model will boost the efficiency of companies by having a seamless integration of business processes while ensuring business scalability and reducing operational and maintenance costs. Instead of leasing large office spaces in prime locations within central business districts, companies can opt to go for smaller offices, just enough to accommodate a few client-facing employees and a couple of meeting rooms.   
Spokes can be smaller office spaces where employees can set up workstations. Since these offices are located outside CBDs and near residential areas, rental rates can be relatively lower, allowing companies to spend less cost without sacrificing efficiency and productivity. 
 
Want to discuss more about the Hub and Spoke Model? Reach out to Mack Filio from our Transactions and Advisory Services Team through (+63) 917-816-2952 or [email protected] You can also contact us at [email protected] or call (+63) 2-8403-5519.