One of the changes brought about by the COVID-19 pandemic is the shift of working patterns around the globe. As the World Health Organization announced that the coronavirus reached a pandemic status, remote work and working from home will likely become the new normal for the meantime. Shifting to a work from home set up may not be as smooth and easy for some.   
Changes and Transitioning  
The changes in the working set up and the environment can be a hard thing for the brain to get used to and adapt. Experts say that establishing a routine plays a huge role in adjusting to the work from home set up. Anna Kotskaya, a transformational executive coach and trainer shared some tips on how to make the adjustment better and be helpful with working experiences in the long run.  
Set up a workstation  
"The mind can get confused when working from home since the space associated with rest becomes an office for the meantime," Kotskaya mentioned. "A separate area for working should be established in your home to help your brain adjust."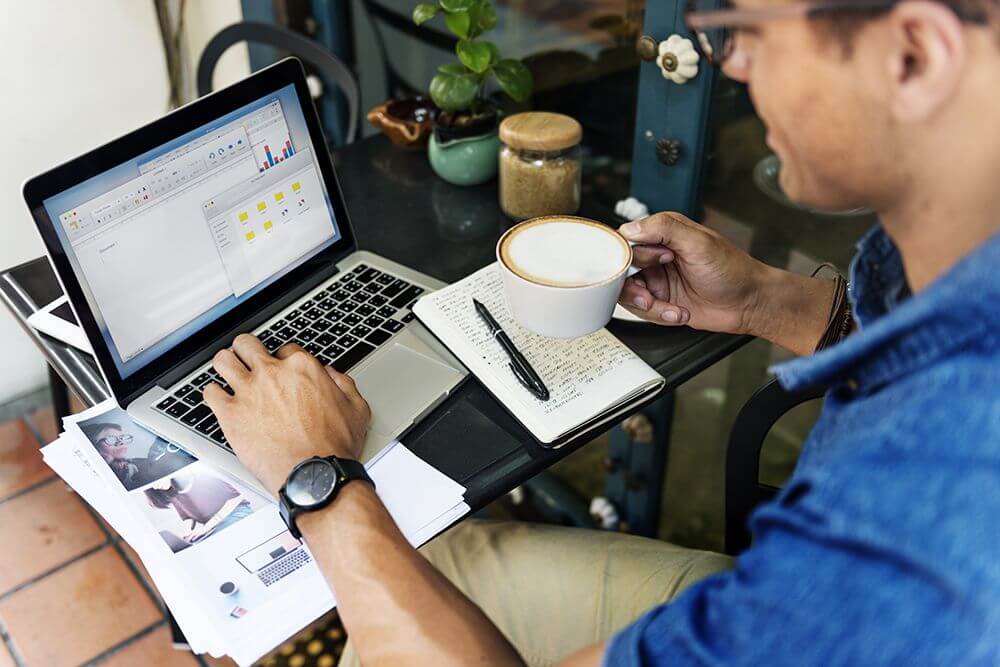 According to studies, an ideal workstation at home should include a desk, preferably located near a source of natural light, and easy access to documents and other stuff you may be needed throughout the day.  
"It would also be helpful to have your water jug or a glass of water within reach," Kotskaya added. "You need to hydrate yourself and drink lots of water in between the working hours".  
Acknowledge your Proactive, Active, and Inactive Hours  
"A person's workday can be divided and classified into three types of hours," she shared. This varies from person to person and should be considered when creating a routine for work. "You can work around your day by identifying the ideal timetable for your productivity."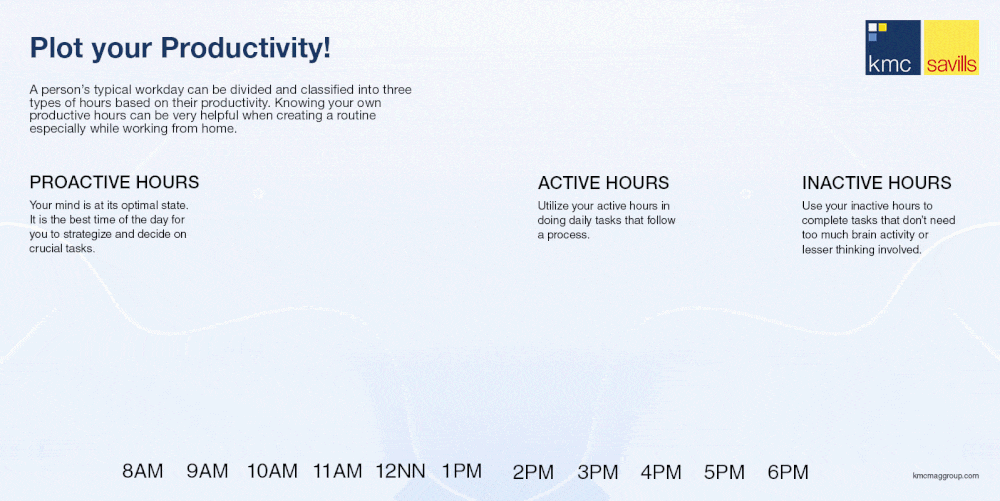 Proactive Hours – Your mind is at its optimal state. It is the best time of the day for you to strategize and decide on crucial tasks.
Active Hours – Utilize your active hours in doing daily tasks that follow a process.
Inactive Hours – Use your inactive hours to complete tasks that don't need too much brain activity or lesser thinking involved.  

 
Condition your mind  
Kotskaya said that tricking your mind during the quarantine period is helpful while adjusting to the work from home scheme. "Follow your usual schedule, eat breakfast, or even dress as if you're going to work," she said. "These little things condition the mind to be productive and to function as if you're in the office."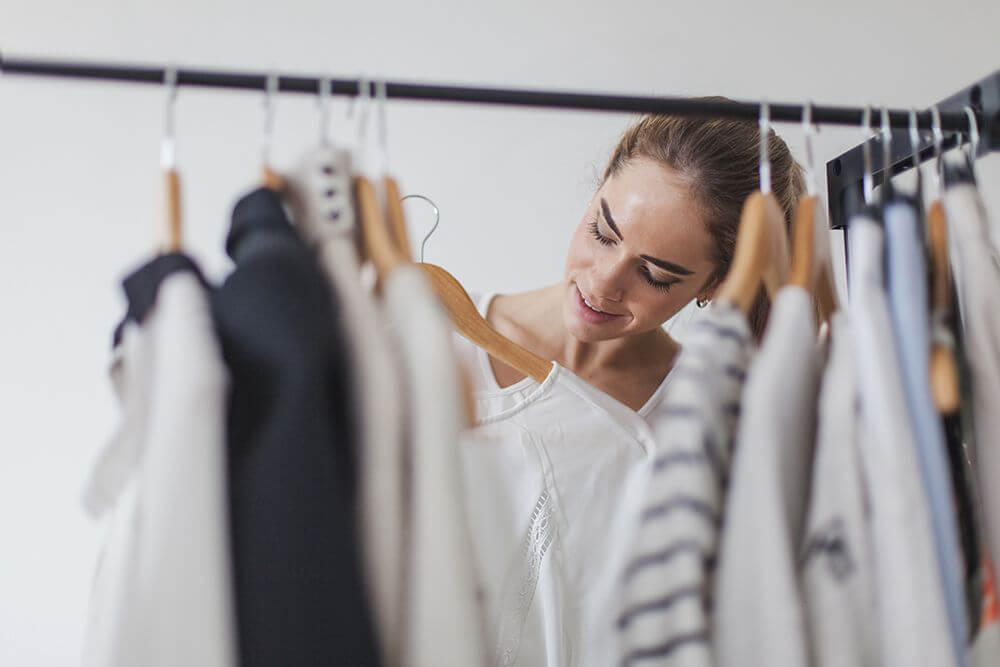 She also reminded that acknowledging one's efforts and work at the end of the day is part of the process. "Give yourself a pat on the back, you've done enough," Kotskaya encouraged. "This is to avoid fatigue and burn out as well."