While China remains to be one of the superpowers in manufacturing and wholesale distribution, the global health crisis and an internal economic shift in the country have caused a massive change in the dynamics of labor and production. Local reports claim that wagers for Chinese workers have tripled over the course of the past decade, causing multinational investors to relocate and outsource from countries with cheaper labor and capital expenditure.
Spotlight on Southeast Asia
This market shift has the spotlight on Southeast Asian countries like the Philippines and Vietnam, which offer competitive rates to international investors that opted to pull out from China. The China Plus One Strategy diversifies and regionalizes manufacturing activities that currently have supply chains interconnected with China. Manufacturers have been considering setting up shops in Southeast Asia to circumvent tariffs and increasing Chinese labor costs.
KMC data show that the Philippines' Industrial and Logistics sectors will benefit from the relocation of manufacturing companies in China. Given its real estate portfolio, healthy workforce, and competitive rates, the Philippines is an attractive location for multinational companies that are looking for alternatives.
RELATED: Omnichannel E-Commerce Continues To Drive PH Industrial Real Estate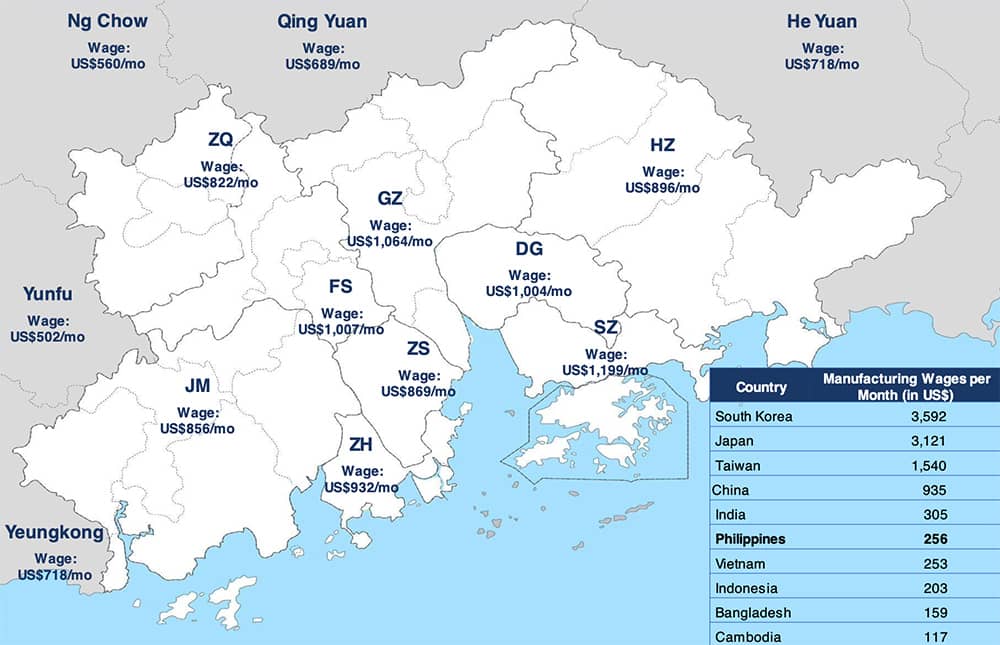 Why 'China Plus One'?
Multinational locators in China will not be uprooting their entire business operations and investments in China. Instead, this business strategy highlights the risk diversification, cost reduction, or avoidance of overreliance of these companies on the manufacturing superpower. Global companies are reshuffling their cards and will remain to invest in several assets in China but opening other channels of production, manufacturing, or distribution in other countries. On the other hand, resources will free up in China that can be reallocated to other higher-value activities. "Plus-One" host economies will also benefit from this inward investment.
The China Plus One strategy is a viable option for many companies, especially as they navigate the new normal business landscape. Countries in Southeast Asia, including the Philippines, are set to benefit from this move as the country accommodates new manufacturing opportunities and streamlines the setup process for these locators.
Want to know more about the latest in the Philippines' industrial and logistics sector? Contact Jeanne Cayabyab at (+63) 917-877-3214. For inquiries and more information, reach out to us by calling (+63) 2-8403-5519 or sending an email to [email protected].