Reading Time: minutes
The COVID-19 pandemic and lockdowns in the Philippines have undoubtedly brought long-lasting effects to the real estate industry. As the government shifts its focus to procuring a vaccine against the virus, companies should also adapt to the changes and create ways to future-proof their business.

Invest in Real Estate Tech 
Since precautionary measures and health protocols against the virus are still being strictly implemented, property owners adapt by investing in real estate technology that can bridge the gap between face-to-face negotiations, site inspections, and meetings. Tools that support virtual reality and digital marketing are useful to have in the new normal, allowing companies to be more dynamic and agile with the changes post-pandemic.  
 
Today's technology allows for 3D tours and virtual open houses. Valuations and appraisals can also be easily done and completed within minutes. Closing deals and signing documents can also be done contactless via e-sign platforms. 
Investing in these types of technology will not only enable companies to continue doing business amid the pandemic but will also become a leverage for a smoother transition post-pandemic. Forbes has reported that companies using proptech platforms generate greater revenue for landlords and would create efficiencies that improve their business goals moving forward. 
Reinforce Property Management 
The importance of property management has been realized during the pandemic. Property managers had to adapt quickly and develop COVID-19 policies at the onset of the pandemic to keep everything in place and safe against the virus. Reinforcing property management measures is one way of effectively future-proofing a business by means of modifying and reshaping priorities and protocol. 
READ MORE: Redefining Property and Facilities Management: Changes Brought by COVID-19 in the Philippines 
Workplace policies, guidelines, and protocols must also be restructured to adapt to the "new normal" as the world observe changes this pandemic brings. The modification and strict enforcement of these procedures are the most essential responsibilities of property and facilities management teams during a crisis.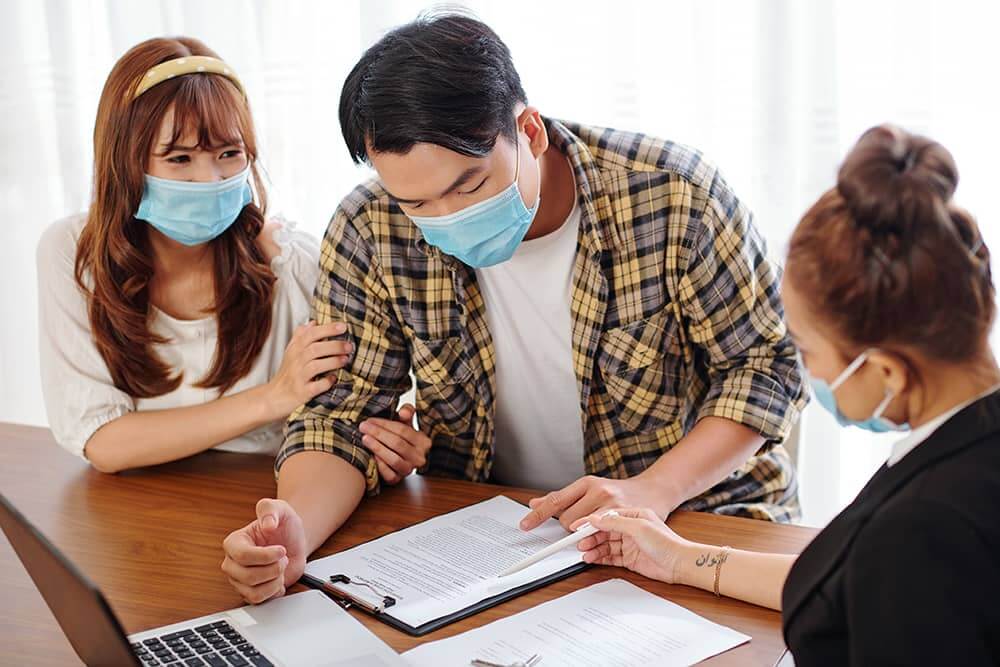 Moreover, a need for seamless transactions such as payments and submissions of tax reports should be improved as well. The need for the paperless and online processing guidelines of all government-related transactions must be imminent to promote efficiency and effectiveness. 
Offer Flexibility Options 
Many businesses have allowed a more permanent remote working scheme for their employees. Commercial property owners can future proof their business by allowing more flexible options for tenants and building occupants. While businesses are starting to re-open, more are following the hub and spoke model of office and reevaluated their office size requirements. Some companies also follow the 3H working arrangement, allowing employees to work in the comforts of their Headquarters, Hubs, and Homes. 
RELATED: Considering Hub and Spoke? Why it is the best time for your company to decentralize  
Add a Pandemic Clause 
The COVID-19 pandemic has been an eye-opener for businesses and tenants alike in realizing the importance of lease contracts, especially when calamity hits. In the Philippines, pandemics are not actually covered by Force Majeure Law, which protects both parties from events or effects that can be neither anticipated nor controlled. Since the pandemic is not classified as man-made or acts of God, adding a pandemic clause in lease contracts is a priority for landlords and tenants to future proof their businesses and prepare for similar events in the long run. 
Managing a commercial property during a pandemic? Learn more about what we can do for your business. Reach out to Matthew Brimo at (+63) 917-565-9896. You may also get in touch with us by calling (+63) 2-8403-5519 or sending an email to [email protected].