Reading Time: minutes
As the pandemic uncovered the importance of workplace wellness, developers raced to make office and retail spaces to be safer, healthier, and more resilient. More employees are comfortable returning to a more traditional work setup as government restrictions ease. 
 
Pioneering a "crisis-proof" commercial development, Glas Tower is a 42-story mixed use office and commercial tower with premier amenities and first-of-its-kind green features. Developed by Green Asia Corp., it is set to be an icon of sustainability in Metro Manila and for the Philippines. The state-of-the-art, 188-meter all-glass façade features 102,000 sq m of Grade A office space and retail areas within its 42-story, 3-basement structure.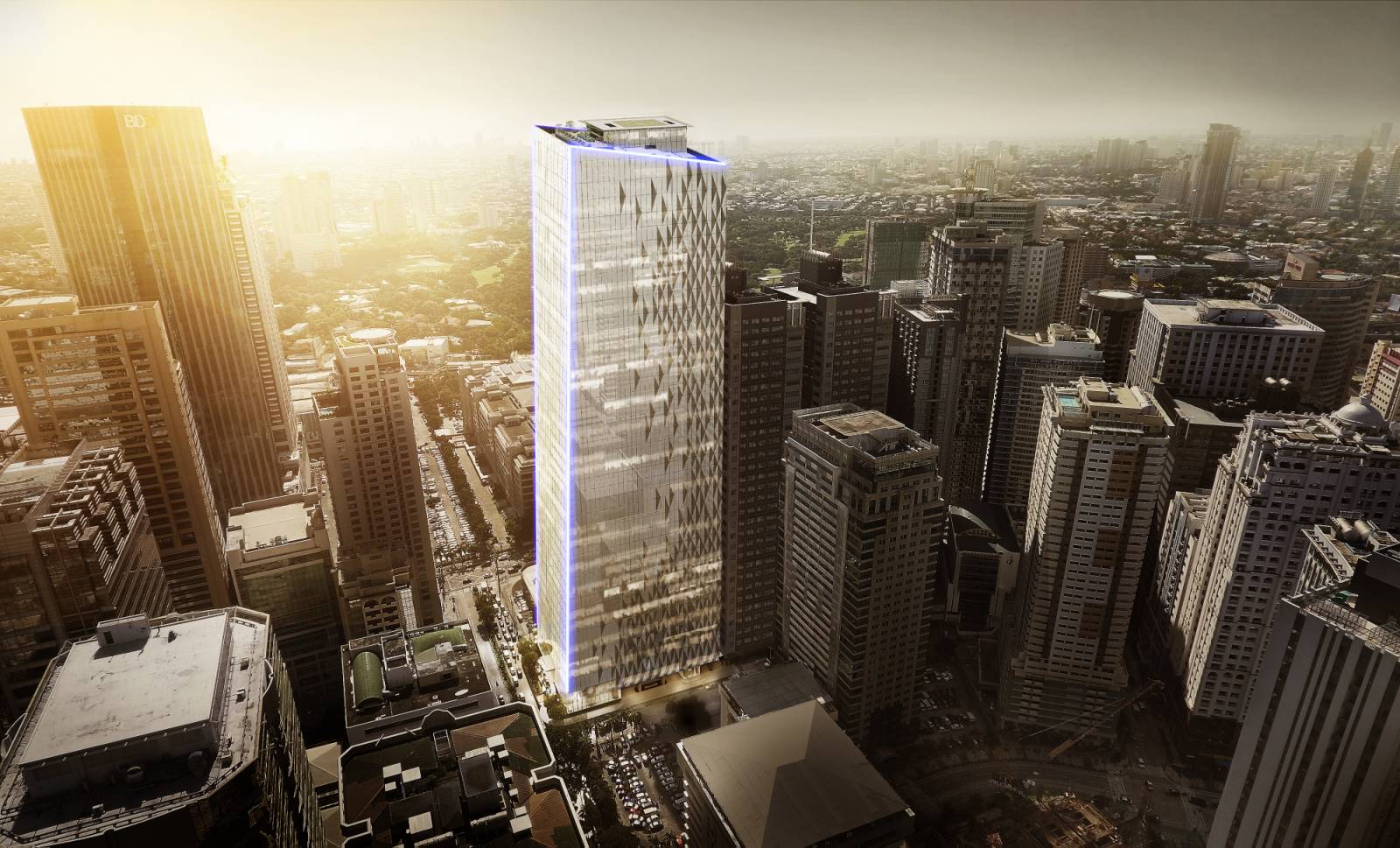 "The Glas Tower is designed to withstand and outlast the pandemic," Greenasia Resources Corp. shared. "Crisis-proof management goes further in prioritizing the safety and security of our clientele." Glas Tower is the epitome of the local green initiative to manage sustainable and crisis-proof projects. The project features comprehensive and thorough design considerations: efficient planning, generous space allocations, careful selection of FF&Es and finishes, and incorporating innovative technologies, large-scale or minuscule.  
 
"No matter what circumstance is, any structure should be built as "crisis-proof" to protect its guests and occupants. That protection should extend to its very design, up until the implementation of safety and security decorum," Greenasia Resources Corp. said  
 
"A commercial establishment should have the right balance of design-driven functionality for optimal performance and quality-driven technology for adapting to new trends in architecture." 
 
Greenasia Resources Corp. is a renowned developer of top-caliber office buildings in prime locations across the Metro. It was recognized as Asia Pacific Property Awards Best Office Development for Glas and Property Guru Property Awards for best BPO office for Scape. 
 
Greenest Building 
 
Glas Tower is a LEED Platinum Green Building, a feat in Philippine real estate. LEED or Leadership in Energy and Environmental Design is a world-recognized certification system that is used to provide a framework for healthy, highly efficient, and cost-saving green building. A LEED Platinum certification is the highest ranking for commercial establishments that have earned points through sustainable design, construction, and operations.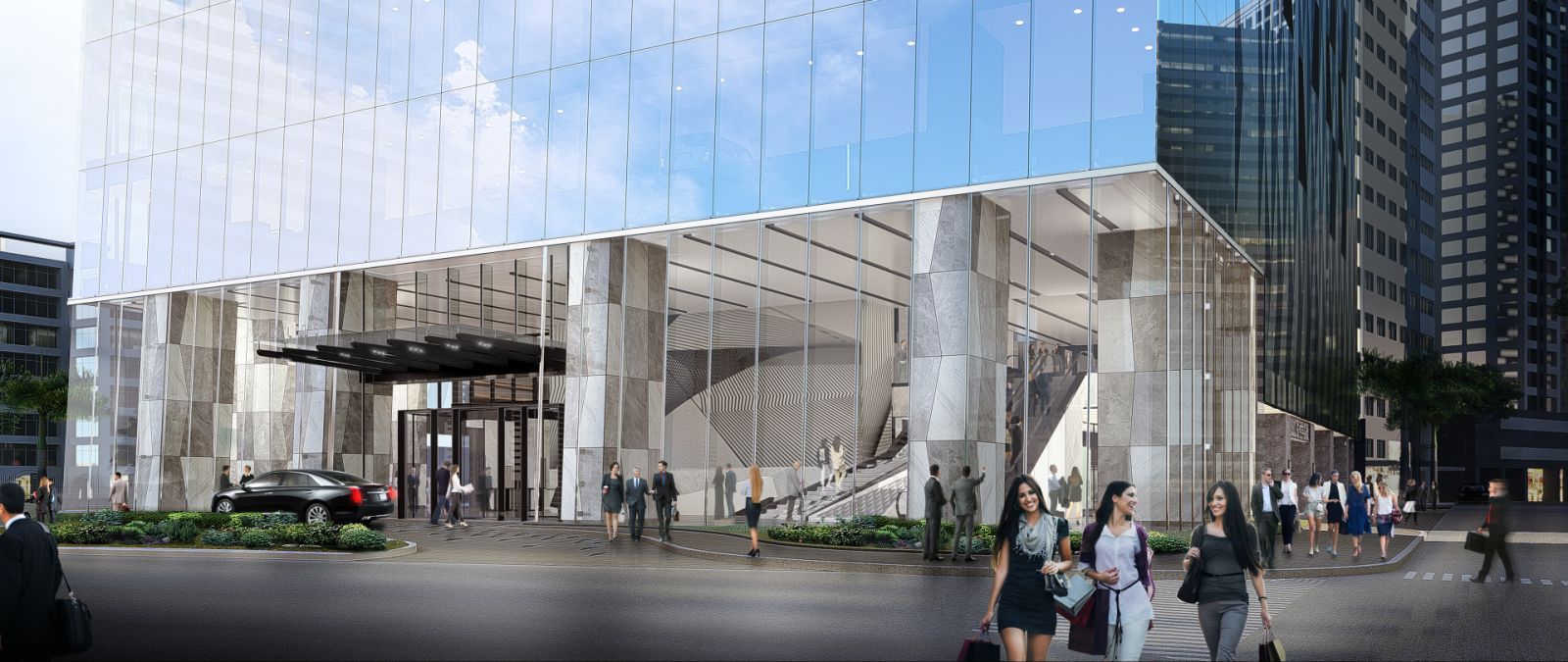 Envisioned to surpass the typical green building standards, Glas Tower is a beacon of innovation in terms of technology and design. It incorporates green and ecological features with top-grade amenities to provide an optimized working environment for its tenants, occupants, and visitors. 
 
Glas Tower is an iconic landmark with its double-glazed triple low e-high performance glass walls and façade, complemented with eco-friendly features. It also promotes energy efficiency for less overhead costs and energy consumption. 
"Glas' most notable crisis-proof feature is its high-performing glass windows. The double-glazed, triple Low-E high performing glass windows wrapped around Glas' façade enable natural light to penetrate through the floor and to the interiors while blocking heat from the sun," Greenasia Resources Corp. shared. "It is the first of its kind in the Philippines, and the one that sets the standard for LEED-certified architecture in the region." 
The building also promotes the use of recycled content, including treated rainwater while promoting water consumption with low-flow fixtures. 
 
Headlining Filipino Artistry 
The property developer also boasts of a grand lobby where the largest indoor LED screen is installed. Standing at 6 meters by 5 meters, Glas Tower seeks to provide a platform for the local art scene by showcasing bespoke digital artwork of selected artists. 
Glas Tower breaks down its distinctive quality through the fusion of world-class design and green technologies while maintaining a luxurious ambiance. Projected to be Metro Manila's premier office address, they have hotel-grade finishes and also successfully integrated touchless technology such as placing two crystal automatic revolving entryways as part of the building's goal to ensure a safer return to the workplace. 
 
With its employees, tenants, and the community in mind, Glas Tower's philosophy of "Design with Purpose' is achieved.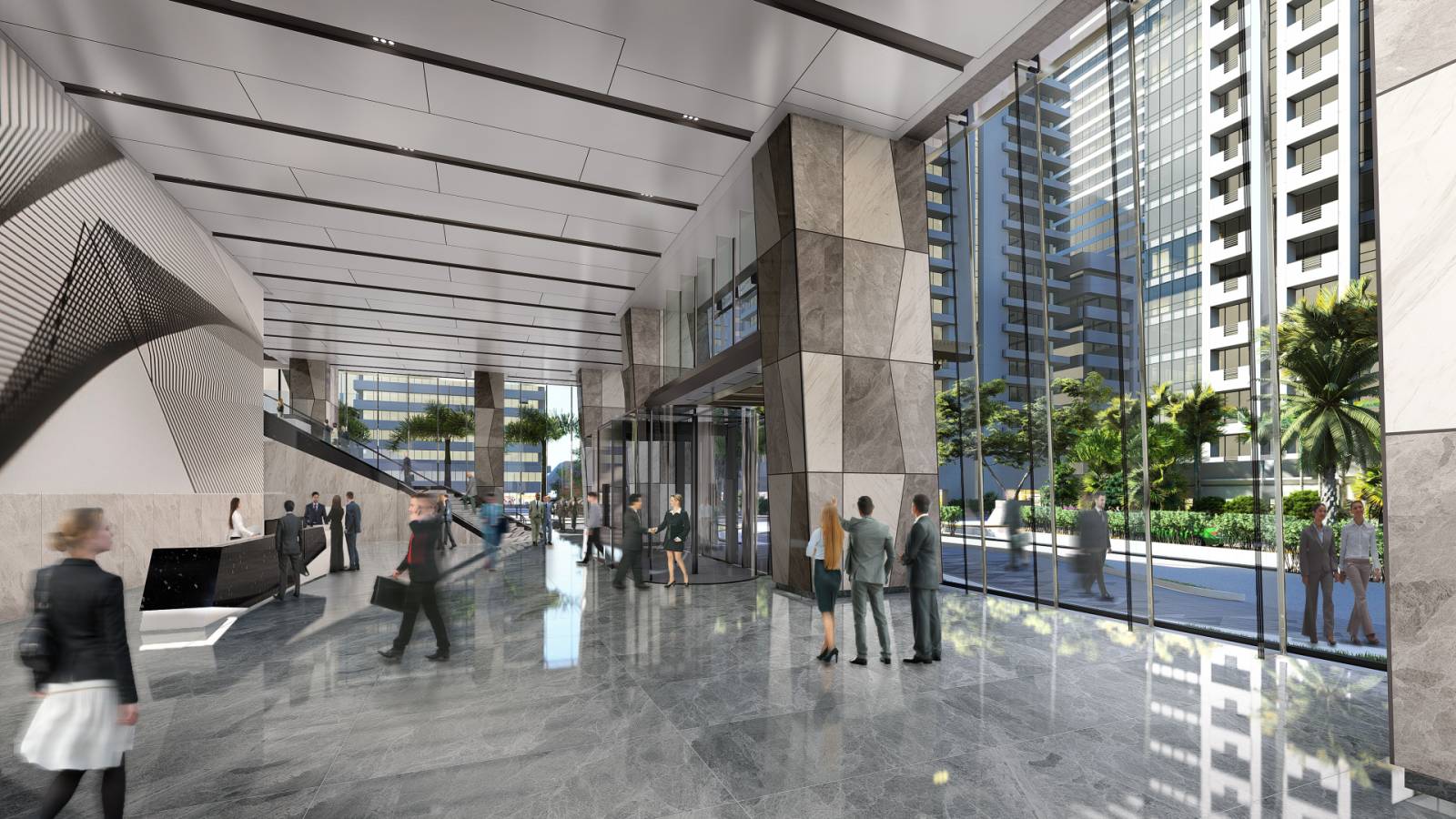 They have space allocations for office, commercial, and even retail spaces on the ground floor to bring a full experience of work and lifestyle. According to Greenasia Resources Corp., the tower surpassed industry standards. "As we surpass the local build and green standards, the tower wishes to project itself as the new benchmark for real estate development in Asia." 
 
"We are proud to be the leasing partner of Glas Tower," KMC Managing Director and cofounder Michael McCullough said. "Representing a space that is sustainable, innovative, and world-class is truly a feat for me, our clients, and our company. We are very excited for this collaboration." 
 
For leasing inquiries and more information, get in touch with KMC by calling (+63) 2-8403-5519 or emailing [email protected].