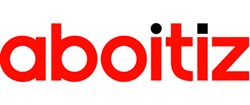 Service: Facilities Management
Client Requirement
The Aboitiz Group of Companies is a locally-owned group of companies involved in several business lines including power, financial services, and food. Present in their current 13-floor space in NAC Tower is a group of over 10 companies that, at the time, did not have a central administration. As the current property managers of the building wherein their office space was located in, they approached KMC Savills with a facilities management requirement that called for a consistent quality of service at a cost effective rate.
---
The Challenge
Given that the individual companies within the group all employed different facilities management methods, the challenge was to provide and maintain a consistent standard of facilities management across all companies on the different. It was crucial to be able to provide systematic and organized maintenance of the client's office areas that was at par with industry standards as well as the client's standard as a whole group.
---
Our Solutions
KMC Savills successfully delivered a Facilities Management solution to the Aboitiz Group of Companies. The company was able to deliver standardized housekeeping and technical services through the reevaluation of previous personnel according to revised standards and allowed for pre-qualification in order to gauge the strengths and weaknesses of the existing staff. Recommendations were then made to the client with regard to janitorial, utility, and reception services. KMC Savills also hand-picked service providers in line with the client's goals and standards as well as service providers who are able to implement the Facilities Management program of KMC Savills.