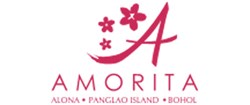 Service: Hotels & Leisure
Client Requirement
Amorita Resort, located on Panglao Island Bohol, is an international-class resort situated on an overhanging seaside cliff. Ranking as the second best hotel on Panglao Island according to TripAdvisor, it boasts of magnificent views of the Alona beach while providing exclusivity and privacy to its guests. Throughout the resort are private villas and gardens along with personal pools in each villa. It is also conveniently located near other tourist attractions within Bohol. The resort also has other amenities including modern function rooms, making the location ideal for events as well as business functions. Amorita and it's management team required consultancy services in order to establish their engineering group. This would require KMC MAG Group, Inc. to step in and provide facilities management consultancy in terms of putting in place processes regarding engineering operations and maintenance.
---
The Challenge
The main challenge for KMC MAG Group with this endeavor was how to effectively set up equipment maintenance given the resorts location. Given the property's close proximity to the sea, equipment would be more prone to problems such as rust due to the excessive moisture and humidity. Thus maintaining equipment and making them highly functional over a long period of time becomes more challenging and is a problem that KMC MAG Group was required to find a solution for.
---
Our Solutions
KMC MAG Group, Inc. was able to successfully provide a facilities management solution to Amorita. By thoroughly considering the factors surrounding the location and situation of the resort, KMC MAG Group provided strategic measures on planned preventive maintenance. By planning each move carefully so that possible equipment problems are instead prevented, KMC MAG Group ensured that Amorita's engineering operations and maintenance procedures adequately provided for the resorts needs.