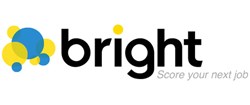 Service: Serviced Offices
Client Requirement
Bright Media Corporation, or simply Bright, is the parent company of online job matching site Bright.com. Through the use of computer algorithms, Bright is able to appropriately match the potential applicant's qualifications to the job description provided. Bright came to KMC Savills, Inc. looking for a low-risk, minimal capital expenditure startup setup in the Philippines to support their new product in the United States. This requirement was therefore handled in partnership with KMC Savills' sister company, KMC Solutions, who would then take care of the staffing aspect of the requirement.
---
The Challenge
The challenge for KMC Savills, Inc. was to adequately provide for the client's requirement during a rapid ongoing expansion over multiple locations in different cities. Having two locations, though more challenging in terms of coordination, was proposed to the client in order to accommodate different employees, providing accessibility to a larger talent pool. Another challenge was to recruit and source suitable candidates over time to fill the roles required by the company in order to reach their projected 150 employees.
---
Our Solutions
KMC Savills, Inc. was successfully able to provide for the client's initial requirement and efficiently support the client throughout their ongoing expansion. Through open communications between internal departments and brackets, the company was able to ensure additional workstations were available when each new employee came on board. Also, through providing integrated services between KMC Savills, Inc. and KMC Solutions, both companies were able to seamlessly provide for the client's needs simultaneously, thus satisfying the client's need for ongoing growth support.