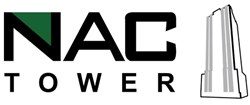 Service: Property Management
Client Requirement
The NAC Tower is a development within Bonifacio Global City. The building is owned by Manta Equities, Inc. who were looking for a property management team that could provide the expertise required to professionally manage a building.
---
The Challenge
The challenge for KMC Savills was to deliver quality service and to remain competitive against other international players with a more extensive track record. Given that this was the company's first property management offering, it was imperative for KMC Savills to carefully position itself as a provider of the full range of property management services as well as assure the client that despite being a newcomer to this field, the company would still be able to provide services at par and even above industry standard.
---
Our Solutions
KMC Savills successfully delivered a property management solution to NAC Tower and its owners through the provision of a competitive set of services that also included the testing and commissioning of the building. The company was also able to win the bidding against some of the most prominent international players in the industry. Currently, KMC Savills efficiently manages NAC Tower and all of it's 24,000 sq m Class A commercial space.