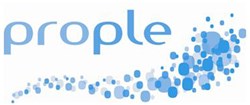 Service: Tenant Representation
Client Requirement
Already providing outsourcing solutions for the last thirteen years, Propel as one of the pioneering companies in the BPO industry, reflects its success as it looks to expand its headquarters in the Philippines to cater to its growing business environment.
---
Our Solutions
With Prople's request to be located on a strategic business district and along with its 2000 sq. m space requirement, KMC Savills provided a customized office space portfolio for the client to decide the most suitable and convenient space for their operations. The company acted as an intermediary for the client and the lessor to reach an agreement and assisted in finalizing the lease terms.
---
Current Status
KMC Savills was able to provide an office space of approximately around 2200 sq. m to Prople Inc. for expansion. Since then, the new office space has been the headquarters for Prople's business operations in the Philippines.