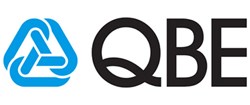 Service: Tenant Representation
Client Requirement
QBE Insurance is one of Australia's largest international insurance and reinsurance companies that have been in the business for over 125 years. The company is also one of the top 20 insurers and reinsurers in the world. QBE Shared Services has been in the Philippines since 1999 and had started looking into expanding their local presence. Initially uncertain of their final requirement, the client approached KMC Savills in early 2013 with two: one being a 35 to 40-seat space to serve as an interim (serviced office solution) and training facility and the other being a space that could accommodate 300 to 900 seats.
---
The Challenge
Given the tight vacancy in the major CBDs and the challenging space (6,000 sqm+) requirement, KMC Savills canvassed the different locations, presented options and gave the client expert advice in comparing business districts. After the Bonifacio Global City ( BGC) business district was chosen, a qualitative and quantitative analysis of available office spaces were conducted according to several factors including the building's features, employee accessibility, as well as financial impacts of the office space consolidation/expansion. KMC Savills continued to work closely with the client and landlords to get the best real estate solution for QBE Shared Services.
---
Our Solutions
KMC Savills successfully delivered a solution to QBE Shared Services' requirement for their new Philippine headquarters. After patiently waiting for the perfect space, QBE now enjoys their new 6,500 SQM, six-floor office space in the Net Cube Building, located in the heart of BGC. Despite there being several firms vying for the same space, others even having more attractive offers, KMC Savills was able to secure the whole space for the client and negotiate for a rate below market value largely due to its strong relationship with the developer and by leveraging on a longer lease term. KMC Savills was also able to successfully negotiate for signage rights as well as the retention of the previous fit-out which saved the company millions in capital expenditure. This is the company's biggest local facility to date. Later in 2013, QBE further engaged KMC Savills in their office expansion within BGC, with KMC Savills assisting in securing them a further 1,752 sqm in the W Fifth Building, a building neighboring their first facility. In early 2014, KMC Savills also successfully found a 3-floor, 5,550sqm space for QBE for their Cebu expansion was also able to assist the client in securing a ground floor space for recruitment.