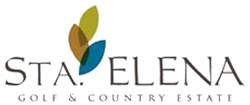 Service: Residential Services
Client Requirement
The Sta. Elena Golf and Country Estate is a development in the southern region of the National Capital Region in the city of Cabuyao. Cabuyao is in the western portion of Laguna and is easily accessible from Manila and Makati through the South Luzon Expressway. The clients, 3 members of a family, required a 3,000 sq.m - 4,000 sq.m lot in the Sta. Elena Golf and Country Estate.
---
The Challenge
Since lots in this area aren't usually cut the size that the clients required, the challenge for KMC Savills was to find a solution in order to provide for this large requirement. The challenge was to find adjacent lots to fulfill the size requirement.
---
Our Solutions
KMC Savills was able to successfully deliver a suitable solution to the clients. Four adjacent lots were secured in order to fulfill the client's required lot size. In order to find these adjacent lots, KMC Savills worked and coordinated very closely with the developer to find available lots within the Sta. Elena Golf and Country Estate. Through close coordination and open communication with the developer and the clients, KMC Savills was able to a solution that fulfilled all the clients' needs.