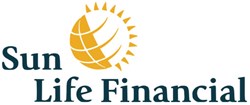 Service: Serviced Offices
Client Requirement
Sun Life Shared Services is the support arm of Sun Life Financial Philippines, an insurance, pension and education plan, and mutual fund provider in the Philippines. The client came to KMC Savills and its sister company KMC Solutions with a requirement for a space within the same building that aid in their growth. Being in the same building, the client required significant IT support in integrating with their other facilities located on the building's other floors.
---
The Challenge
The challenge in this case with Sun Life Shared services was to find them a suitable space within the same building as their other offices. It was imperative that KMC Savills, Inc. provide the client with a smooth transition into this new space and to provide the space within the client's timeframe. Some of the client's more specific requirements included interview rooms, private offices for managers and human resources, a spacious workstation layout, and a dedicated pantry area.
---
Our Solutions
KMC Savills, Inc. was successfully able to provide for all of Sun Life Shared Services' requirements. By keeping in close contact with the building, the company was able to secure a space for the client within their required timeframe. KMC Savills, Inc. was also able to provide excellent IT and technical support services that allowed the offices of Sun Life Shared Services to be fully connected to their other offices within the same building.