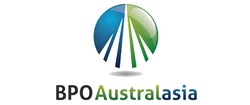 Service: Serviced Offices
Client Requirement
BPO Australasia Pty Ltd (BPOA) is an Australian multi-channel contact centre operator based in the Ortigas CBD, providing services to Australian companies interested in outsourcing to the Philippines. BPOA, through its local subsidiary Ragus, got in touch with KMC Savills with a rapid expansion requirement that needed to be filled quickly in order to address their own rapidly growing needs. With a previous headcount of 150 , BPOA needed to scale up their staff to 800 within a timeline of 6 months. They also required that their expansion space also be within Ortigas in order to maintain accessibility to talent and human resources.
---
The Challenge
One of the main challenges for KMC Savills was to find a suitable space for the client within the Ortigas CBD, despite the low vacancy rate of 4% at the time. Aside from the large requirement in a specific location, the client also was very particular on the quality of the space and the end result of the build out, thus further limiting the number of options. The client also had a strict timeline of six months, which was in line with the client's internal corporate deadlines and goals.
---
Our Solutions
KMC Savills was able to successfully provide a suitable solution to the needs of BPO Australasia. Through working with trusted partners as well as its sister company, KMC Solutions, KMC Savills provided its first ever built-to-suit facility using high quality materials to deliver a world-class facility. On top of the client's original 1,400 sqm space, KMC secured an additional 900 sqm for the client. The construction and fit out of the two floors was managed by KMC and was built according to the client's specifications, making the facility highly suited to the client's needs. Technology solutions and work station requirements were provided for by KMC's sister company, KMC Solutions. After BPOA's initial expansion in Union Bank Plaza, KMC also further represented the client with their another 1,900 square meter expansion in the Rockwell Business Tower 3, the site also being within the Ortigas CBD.