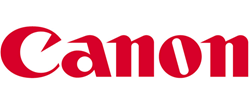 Service: Tenant Representation
Client Requirement
Canon Marketing (Philippines), Inc. is an imaging company with an extensive product line of input and output devices. Its headquarters in the Philippines is in need of a showroom to display its most updated products for sale which is known throughout the world for its remarkable technology, flexibility, and ability to address complex business requirements.
---
Our Solutions
KMC Savills presented a variety of portfolio and assisted the client in the identification of the most strategic location for the client to position its requirement. The company on the client's behalf represented its interest in all negotiations with the property owner and administered strategic approaches for the client's lease consolidation.
---
Current Status
The company has successfully represented the client's interest and delivered its requirement. The space was strategically located and as a showroom, it was able to deliver its purpose; that is to highlight and present the client's most up to date products and business solutions services.