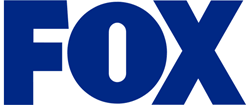 Service: Tenant Representation
Client Requirement
Fox International Channels (FIC) is the international multimedia subsidiary company of News Corporation's. It produces and distributes entertainment, factual, sports, and movie channels all over the globe. Its corporate headquarters in the Philippines is in need of a new office space for relocation to upgrade their amenities and eventually strategically place itself in a more suitable environment.
---
Our Solutions
The client's requirement includes 500 sq. m Grade A office space. KMC Savills presented comprehensive portfolios for the clients to decide the most suitable and convenient space for their business. The company assisted in the discussion of the preconditions and at the same time acted as an intermediary to the client and the lessor to reach amenable agreements.
---
Current Status
KMC Savills has effectively delivered solutions that are in the best interest of the client. The space requirements and the location has been mediated and is now currently on use.