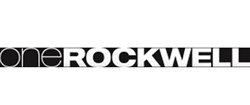 Service: Residential Services
Client Requirement
One Rockwell is a residential development located in Rockwell Center, a mixed-use community located in Poblacion, Makati. Located in very close proximity to Makati's central business district, the area provides a secure and well-developed residential environment that makes it feel like a breath of fresh air right in the heart of Makati. For these reasons, residential units in the area are in high demand due to it's prime location and easy accessibility as well as its balanced work and play environment. The client's requirement was a two-bedroom loft or flat in the Rockwell Center area.
---
The Challenge
The challenge for KMC Savills was to find a unit suitable to the client's needs and tastes. The client was also on a tight budget, and given the prime location, one of the main challenges was also to find the client a unit that would fit his budget.
---
Our Solutions
KMC Savills successfully delivered a residential solution to the client. With the company's in-depth market knowledge and close communication with property developers and building owners, KMC Savills was able to secure a 2-bedroom unit in One Rockwell, one of the premier developments in the Makati area. The company was also able to successfully able to negotiate effectively with the landlord in order to decrease the price and fulfill the client's requirements.