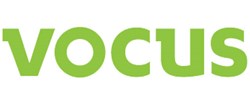 Service: Serviced Offices
Client Requirement
Vocus is a cloud marketing and public relations software firm that focuses on providing businesses solutions that enable them to attract leads, engage potential clients, and effectively retain past and current customers. Through the company's strong digital marketing expertise and real-time responsiveness to potential leads, businesses are able generate brand awareness, increase demand, and turn all these opportunities into revenue. Vocus came to KMC Savills and its sister company KMC Solutions, with the need for a swing space as it waited for its for the completion of the negotiations and fit out of its traditional office space. Initially, the client required a space for 14 employees.
---
The Challenge
While providing for Vocus' initial requirement of a space for 14 employees was relatively simple to deliver, the main challenge was the varying number of people and keeping up with the client's fast expansion. Within a year, the company had expanded from the initial 14 employees to over 200 over several locations which therefore further challenged KMC Savills and KMC Solutions to versatile in order to accommodate and support their growth plans. Another challenge was also to provide for the clients other needs such as extensive IT support over all their sites. Due to further delays with the fit out of their traditional office space, it was imperative that KMC Savills with KMC Solutions find a remedy and address all these challenges mentioned.
---
Our Solutions
Through keeping open communication channels with client and working with them in terms of projections on employee growth, KMC Savills with KMC Solutions were able to successfully deliver an appropriate solution to satisfy all the client's needs. While it remained a challenge, trying to guarantee a space in accordance with the client's growth timeline, the company was able to successfully provide for this need along with the other needs including IT and technical support to assure smooth operations across all sites.