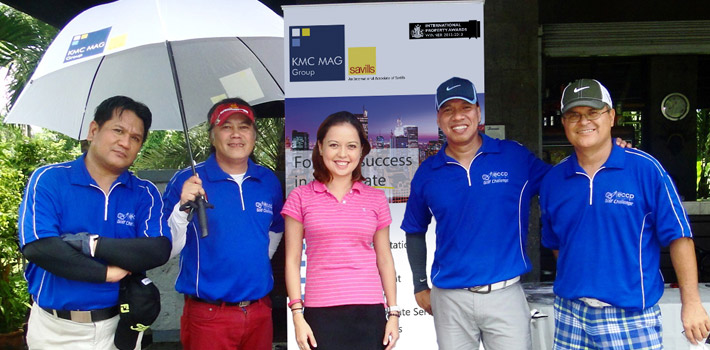 KMC MAG Group participated as hole sponsor in the 14th ECCP Golf Challenge held on May 20, 2013 at the Sta. Elena Golf and Country Club in Cabuyao, Laguna.
Considered as the business community's major golf event of the year, the tournament had over 100 players and attendees. Majority of which were CEOs, presidents, and managers of various local and multinational companies from different industries: banking and finance, real estate, telecommunications, shipping, etc.
Grace Custodio, Manager of the Commercial Division, represented KMC MAG Group at the 13th hole. She met and interacted with various business leaders and fellow representatives from other ECCP member companies.
According to her, the event was truly a success. "I believe that our company efforts at the golf tournament were successful. I recommend attending social events such as these to foster a good relationship with the business community."
KMC MAG Group also worked with other reputable Philippine companies in making the event possible. Some of these companies are BDO, Liquigaz, and Subic Bay International Terminal Corporation.