The new novel-coronavirus or COVID-19 has changed the world as we know it. Since the outbreak of the pandemic, social distancing guidelines have been limiting the business operations of companies, including real estate brokerage firms. Many countries and communities have also imposed a lockdown as an attempt to contain the virus.   
The Future of Real Estate Begins Now  
As the global impact of COVID-19 intensifies, real estate companies, developers, and agents are finding alternatives on how to continue connecting landlords and tenants through virtual reality. While some virtual reality tools are being used before the outbreak of the pandemic, this technological innovation aids brokerage businesses in faring in the current global situation.  
Real Estate has always been a dynamic sector that adapts to changes and new trends very quickly. According to Julie Smithson, Chief Operating Officer at VR imaging group MetaVRse, the real estate market was one of the first industries to adopt the technology and use its marketing and advertising. Forbes Magazine reports that the real estate industry is one of the sectors that can take advantage of this technology. From yet-to-be-completed buildings to imagining your furniture in place, virtual reality bridges the gap between possibilities and the present.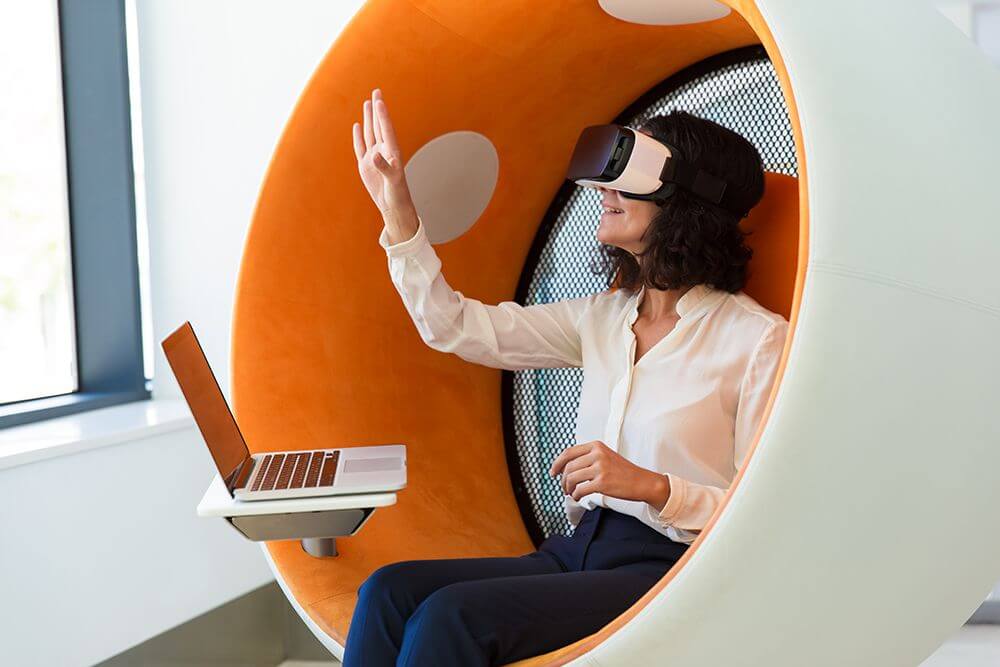 In the Philippines, the integration of virtual reality and augmented reality is being utilized in 360-degree tour videos and photos, is yet to be fully explored. This promising innovation allows real estate developers to present their properties as immersive as possible.  
"Technology is the great equalizer," Simon Gemayel, CEO and founder of a local VR device, said. "we want to enable all realtors by democratizing immersive virtual tours through user-friendly technology"  
Virtual Reality: Enabling Landlords, Property Owners, and Tenants to do business  
Landlords, property owners, tenants, and brokers alike can benefit from this technology. Developers and building owners can use VR and AR in advertising their listings through their websites and provide their clients with a more experiential way of viewing the spaces they offer. Moreover, having an online platform offers the seller a wider reach with international clients.  
Tenants and company owners who are looking for office spaces can conveniently browse and "experience" commercial listings and filter depending on their requirements. VR and AR present a more convenient and cost-effective method of generating listing that would be helpful for business owners to decide.   
Companies that are adopting these strategies also create a better relationship with existing and potential clients. This innovation provides convenience and a more immersive purchasing experience and transaction which ultimately positions the real estate industry to better handle increased transaction volume.