Reading Time: minutes
Glas Tower continues to be a distinctive centerpiece in the Ortigas central business district. Inspired by the vision to elevate real estate developments, Green Asia Corp recently launched this new 42-story office and commercial tower with premier amenities and first-of-its-kind sustainable features. 
Glas has double-glazed, triple Low-E, high-performing glass windows that will allow maximum natural lighting while blocking out heat. Beyond the vision of elevating buildings in the Philippines, this green investment substantially reduces energy requirements and costs by up to 5 million pesos per year (~$100,000 USD).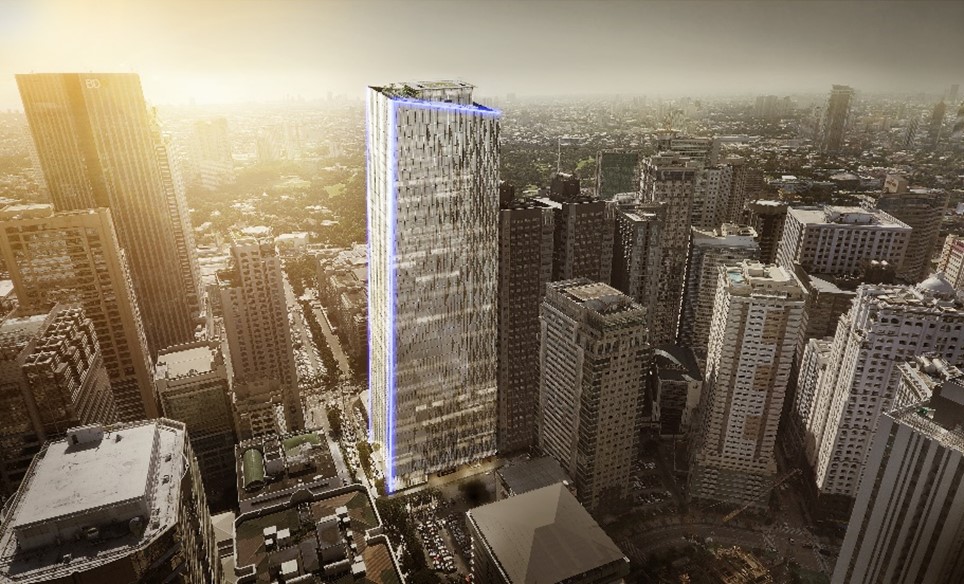 As the pandemic also presses the topic of health and wellness in the workplace, the premium tower in Ortigas aims to support the said shift in priority. "In the same vein, Glas seeks to raise the global standard on sustainable design and construction and simultaneously encourage tenants and visitors to support sustainable practices by being part of the development," the building's designer explained.
The property developer also boasts of a grand lobby where the largest indoor LED screen is installed. Standing at 6 meters by 5 meters, Glas Tower seeks to provide a platform for the local art scene by showcasing bespoke digital artwork of selected artists.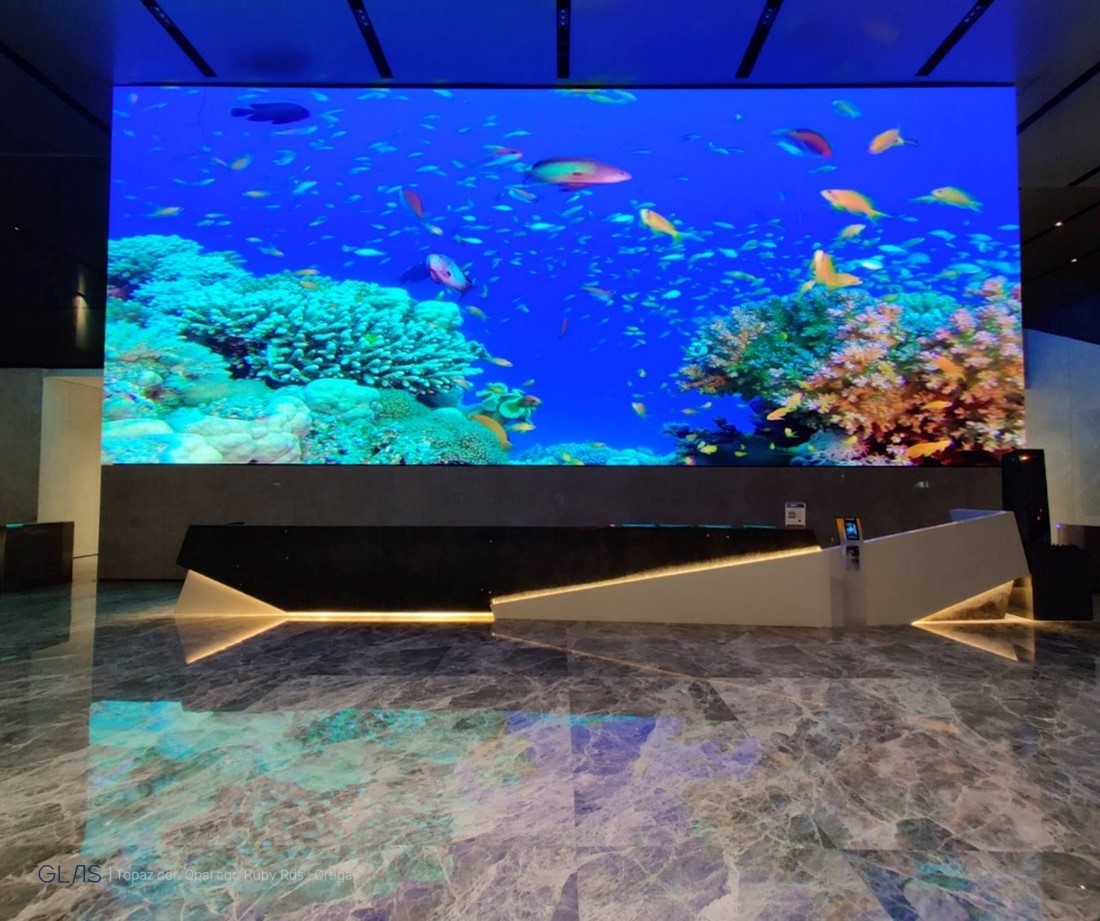 Being best-in-class 
Glas Tower breaks down its distinctive quality through the fusion of world-class design and green technologies while maintaining a luxurious ambiance. Projected to be Metro Manila's premier office address, they have hotel-grade finishes and also successfully integrated touchless technology such as placing two crystal automatic revolving entryways as part of the building's goal to ensure a safer return to the workplace. 
They have space allocations for office, commercial, and even retail spaces on the ground floor to bring a full experience of work and lifestyle. According to Greenasia Resources Corp., the tower surpassed industry standards. "As we surpass the local build and green standards, the tower wishes to project itself as the new benchmark for real estate development in Asia."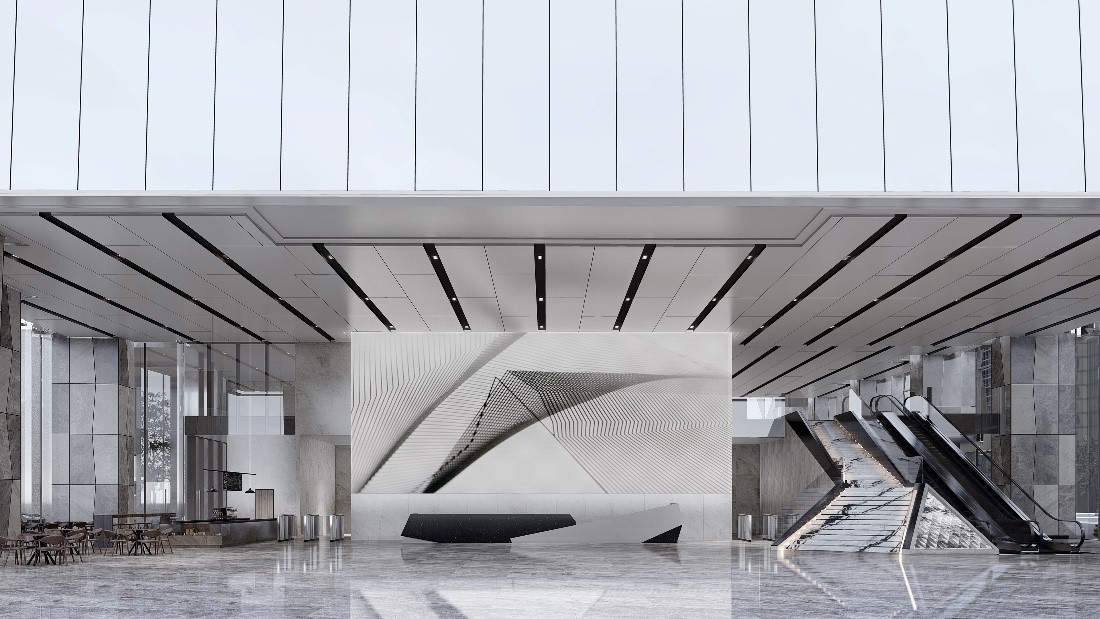 Adapt, Adjust, Evolve 
Acknowledging the impacts and challenges posed by COVID-19, Glas Tower has adapted to complete its building and set it apart through its intrinsically different design and collaboration with professionals.  
Beyond design, construction has been a crucial factor in Glas Tower's prestige and successful launch. The construction was led by renowned firm Arquee Construction Management, which follows a strategic approach to managing available resources. 
Faced with the blow on leasing demand in the office market, they have also worked with leading real estate consultancy and brokerage firm KMC Savills. A building of Glas' caliber and innovation calls for industry partners who are equally dynamic and passionate. "Through close collaboration of the building's leasing and marketing team and the KMC Savills Transactions and Advisory Services team headed by Executive Director John Corpus and Senior Director Carlo Pineda, Glas was able to welcome a major anchor office tenant," Greenasia Resources Corp. expressed. 
KMC has been instrumental in leasing out the majority of the floors in the building. "This building has attracted many of the best multinational locators from both the Makati and Bonifacio Global City business districts. It just goes to show that when attention to design and the occupier experience come together, developers can be successful even in the middle of a pandemic with peak office vacancy rates," Managing Director of KMC Savills Michael McCullough said. 
With an added emphasis on the importance of public spaces in the new normal, Glas Tower offers world-class offices in the heart of the Ortigas business district. This iconic landmark is expected to be one of the most sought-after business addresses, attracting local and multinational locators in the Philippines. 
 
For leasing inquiries and more information, get in touch with KMC by calling (+63) 2-8403-5519 or emailing [email protected].