Reading Time: minutes
The industrial real estate is projected to sustain its growth in the Philippines in 2022. More than warehousing and the rise of data centers in the country, another emerging asset type in the sector is cloud kitchens or shared food factories. 
As the local Food and Beverage industry gradually recovers from the long-term impacts of COVID-19, eased restrictions and more social mobility allow restaurants, cafes, and bars to reopen dining areas. However, the rise of e-commerce in this industry inspired a shift in the use of industrial space.  
Shared food factories or cloud kitchens are slowly gaining popularity across the globe. In the Philippines, this new industrial property type is also projected to become a significant player starting next year as businesses start to reevaluate their space requirements and needs. Cloud Kitchens are like "digital food courts" where customers can purchase food online from more than one store. The common space serves as a shared kitchen for restaurants, bars, and cafes, eliminating the need for individual spaces for dine-in and other in-person experiences they offer. 
 
While the concept existed pre-pandemic, cloud kitchens' necessity was urged by lockdowns that forced the food industry to innovate and integrate other areas – ecommerce, online shopping, logistics. This innovative system works by centralizing food production facilities and serving as the space where businesses can store, cook, assemble, and prepare for orders like clockwork. 
Cloud Kitchens in the Philippines 
In the Philippines, food and beverage businesses were quick to adapt to the unprecedented changes brought by lockdowns and community quarantines. Despite being in its 'infancy stage,' many players are seeing the potential of the Philippine cloud kitchen ecosystem. Startups begin to set up the structure, backed by investments from multinational companies across the globe.  
 
In a survey conducted in December 2021, 85% of Filipino consumers say that they will most likely continue ordering food and beverage through online channels as often as they did during lockdowns because of its convenience. Despite the relaxed government restrictions on leisure activities, many are still enjoying the benefits of ordering food without leaving the house.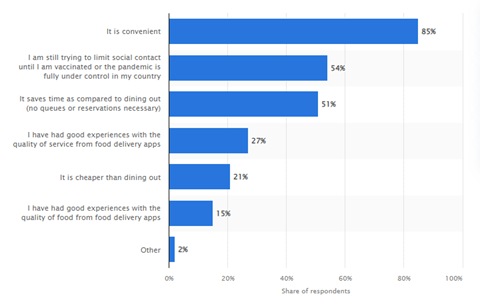 Source: Statista: Reasons for continued orders from food delivery apps after COVID-19 restrictions are eased in the Philippines.
Not a replacement for brick & mortar experience  
This shared space innovation in the food and beverage industry does not serve as a replacement to the traditional dine in experience loved by the Filipinos. Hence, it is only an alternative, a ready option just in case. 
 
 As take-out demand and app-based delivery systems continue to hold a significant market share, "cloud kitchens weren't made to replace restaurant stores, but to enhance the growth opportunities of food brands."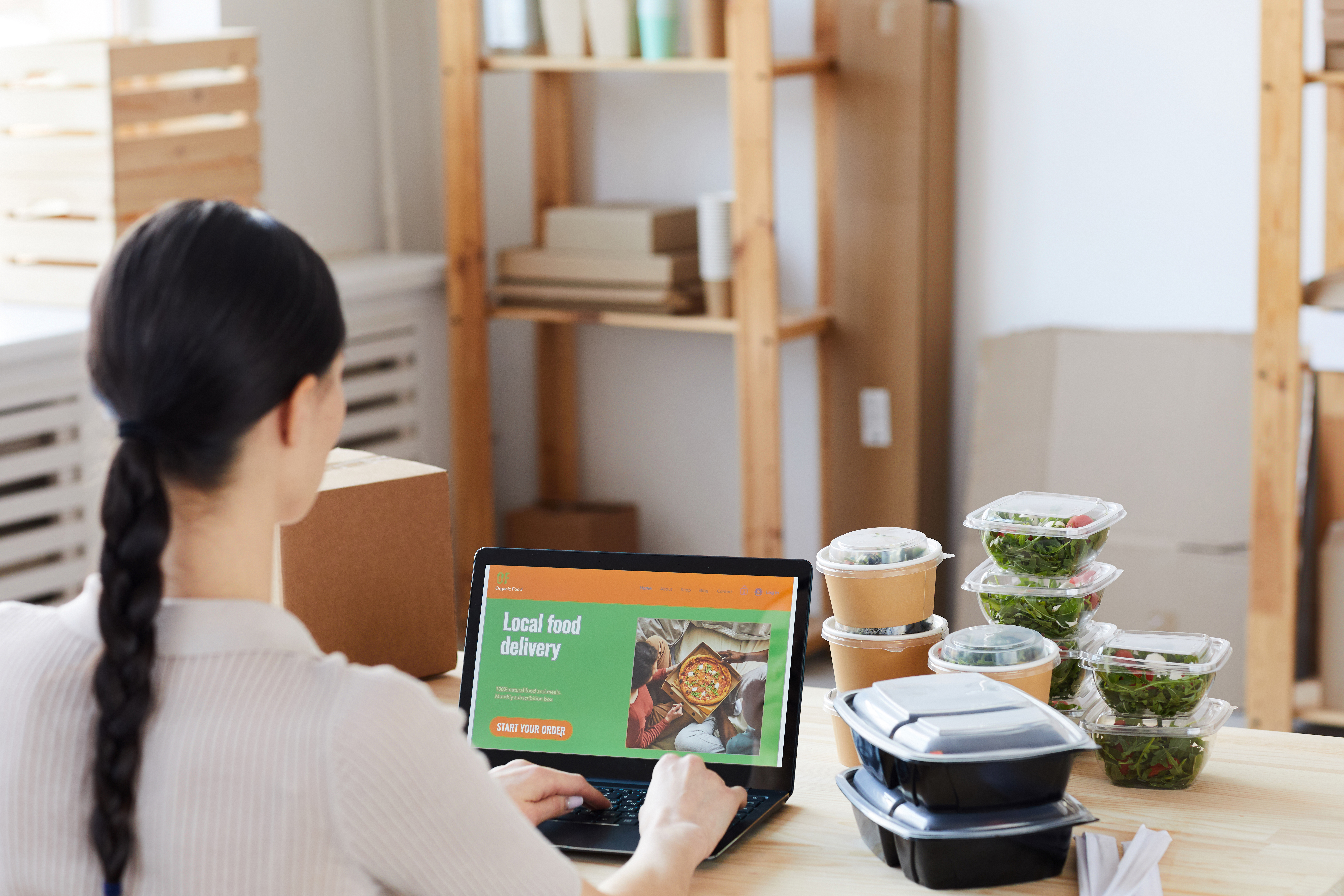 KMC Senior Manager for Research and Consultancy Joshua Delas Alas also noted that the F&B sales are bullish amid restrictions. KMC data show that in 3Q/2021, sales picked up by compared to the previous year. 
"The F&B sector continues to cement itself as an integral part of the industry, as sales pick up 31% from 2020. While e-commerce and online channels continue to reshape the experiences and preferences of Filipino consumers, physical stores sustain themselves as they consider malls 'social spaces' not exclusive to shopping." 
Want to learn more about emerging trends in the country's industrial and logistics real estate sector? Connect with our team of professionals today! Reach out to Ram Puno at (+63) 917-512-2289. For inquiries and more information, call us at (+63) 2-8403-5519 or send an email to [email protected].