KMC formally launches its Industrial and Logistics service line to assist companies and businesses looking for solutions for their industrial or manufacturing needs. As the biggest full-service real estate firm and brokerage company, KMC is able to bridge investors, property owners, and developers to the right clientele and provide necessary support services to ensure the maximum return on investment.  
Spearheaded by Senior Director for Transactions and Advisory Service Karen Golez, the team specializes in providing real estate and business solutions to local investors and multinational locators. 
"There have always been opportunities in the Industrial Sector prior to the pandemic, however, it was a niche market. In the past two years, there has been a culmination of a few factors that have led to the Industrial Real Estate sector becoming one of the bright spots in the country," Golez said. 
The team, comprised of KMC professionals across its integrated services, collaborates in finding the most ideal industrial option for its clients. 
"We service companies and businesses looking for solutions in their industrial or manufacturing needs. Whether that be finding spaces for expansion or properties to purchase for their business. Whatever the requirement is, KMC can service," Celedonio Maglaya, Manager for Transactions and Advisory Services said.
Ava Daza, another Manager for T&A Services, added that all the team members are working closely with their clients. "KMC is responsible for assisting in pre-selection of sites, market scanning, site viewings, lease offers, contract negotiations, all the way to handing over the sites, and even after-sales services to ensure the client is well-situated well in their new space," she said. 
Industrial Boom in the Philippines 
KMC saw the industrial sector as one of the remaining bright spots in the local real estate market amid the COVID-19 pandemic. 
"We were one of the few firms who saw the growth of the industrial sector prior to the pandemic. The exponential growth of e-commerce, logistics, and manufacturing pushed our team to focus on this niche market. Our edge is that we know the market very well," Ram Puno, Manager for KMC T&A Services shared. 
"It was a very organic shift for the company," Daza noted. "We were already very strong players in the office space market and many of our clients came back to us for their industrial needs."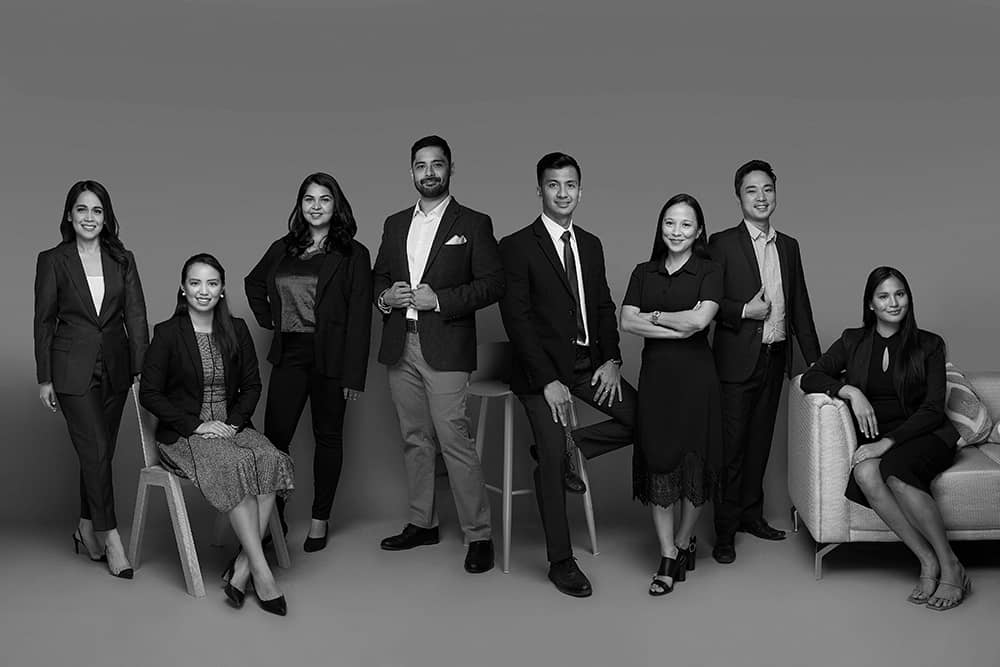 KMC prides itself on being an end-to-end real estate firm, offering integrated services from tenant representation, valuations and appraisal services, investments, research & consultancy, and asset management.  
"Not only do the sales team work on these industrial accounts but also our marketing, research, and other teams contribute as well. We get to provide the best information and market studies to our clients," Jessica Cuyegkeng-Co, Manager of the T&A Services team shared. 
While the local property market was generally gloomy as the country battled the pandemic, the company saw opportunities to offer its clients and network. 
"I think one thing to note is that while most slowed down during the start of the pandemic, we saw opportunities and doubled our efforts. We hired people instead of downsizing and the management was committed and in full support to expand this new service line of KMC," Golez said. 
"Pandemic or not, we guide clients who are looking to expand or relocate their business to and within the Philippines. We have worked with new entrants in the Philippine market, and we have assisted them through and through, start to finish, T&A Senior Manager Sonam Bharvani shared. 
Continuous Growth in the New Normal 
'We are very optimistic in this asset class and see continuous growth in the next coming years," Golez stated. "As long as the Philippines continues to build more infrastructure projects, offer more support and incentives to new market entrants, and steps up in its measures to control COVID-19, we see this growth not stopping." 
Based on the team's pipeline, the industrial sector will continue to grow in the coming years. Aided by the shift in consumer behavior and market demand, warehouses, storage facilities, and manufacturing will keep the real estate market steady through the new normal. 
"The clients we have talked to and dealt with still have expansion plans for the next two years, T&A Associate Director Clarisse Miranda shared. "This is a good sign that the demand in the industrial sector is high until 2023." 
Investments Manager Virginia Soriano forecasts that while movement is concentrated in the north and south of Luzon, warehouses in key areas in Metro Manila are expected to keep up with the locators' standards and requirements. 
"Moreover, we will start to see vertical warehouses in Metro Manila as demand for this asset significantly grows," Soriano added. 
Connect with us to know more about what we can do for your business. Visit https://kmcmaggroup.com/services/industrial-and-logistics-services/ for more information.