The booming e-commerce industry in the Philippines continues to be one of the main drivers of the industrial real estate market and the economy amid the new normal.
According to KMC's Industrial and Logistics Report, an increase in e-commerce spending this year is projected to ramp up the demand for warehouse space, including key locations in the province.
Data collected from the previous year and the first quarter of 2021 show that despite contributing to roughly only 1% of total retail sales, the COVID-19 pandemic has significantly pushed the potential of e-commerce in the Philippines.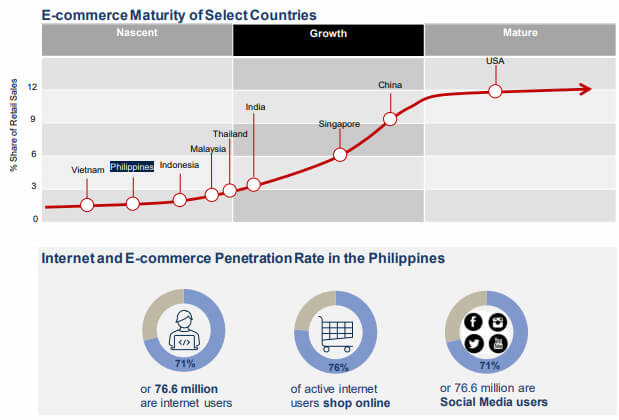 One of the drivers of e-commerce growth is the untapped market in rural areas. Last-mile hubs and logistics facilities continue to tap rural markets outside city centers to deliver consumer goods and retail products in harder-to-reach areas in the Philippines. More industrial space outside NCR is expected to be available as land and property owners take advantage of the shifting consumer behavior.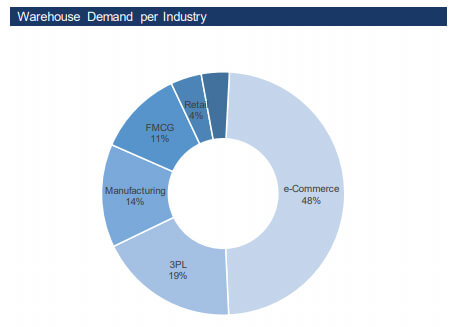 Omnichannel Retailing
KMC reports that e-commerce will continue to drive the logistics leasing demand this year as the pandemic accelerates the shift to omnichannel retailing. This approach ensures a seamless, continuous customer experience across any device or location a customer wishes to shop, with a personalized brand experience. Omnichannel Retailing allows business owners to market their products in a multi-platform approach, including e-commerce websites, social media, etc.
In a study conducted by Business Insider, 47% of shoppers who engage with brands on 10 more channels will purchase from their favorite companies at least once a week, compared to 21% who just engage on up to four channels.
Omnichannel ecommerce promotes online spending activity by allowing consumers to search and buy from anywhere, at any time. They can also conveniently check the availability and check out other options across many channels, letting them control their own customer experience based on their needs, schedule, and preferences.
Get in-depth market data and analysis of the industrial and logistics sector? Contact Karen Golez at (+63) 917-524-8029. For inquiries and more information, reach out to us by calling (+63) 2-8403-5519 or sending an email to [email protected]